Post by kjwein on Aug 30, 2016 0:36:26 GMT
It was a bustling morning at North Star Stables. Matias and Mitchell were arguing over whether or not it was realistic to apply for refugee status in Canada if Trump was to get elected, Archer was bellowing from the other side of the stables, insisting that he hadn't been fed yet, and hoping that Lara would forget the meal plus treats that she had already given him. Pickle was still enjoying his breakfast, while Babs was enjoying a morning snooze.
As Matias went to go fetch the truck and trailer to bring Simba to the vet, Mitchell and Lara discussed possible plans of action.
"I'd think it'd be best to plan for her to foal in the spring, that way the lil'un would have all summer to romp around before having to get through their first winter."
"I think it would be fine either way, horses are more hardy than we give them credit for." Lara had lived her whole life in northern Minnesota, known for its "Polar Vortexes" and 9 month long winters. She had always strongly believed that there was no such thing as cold weather, only cold outfits.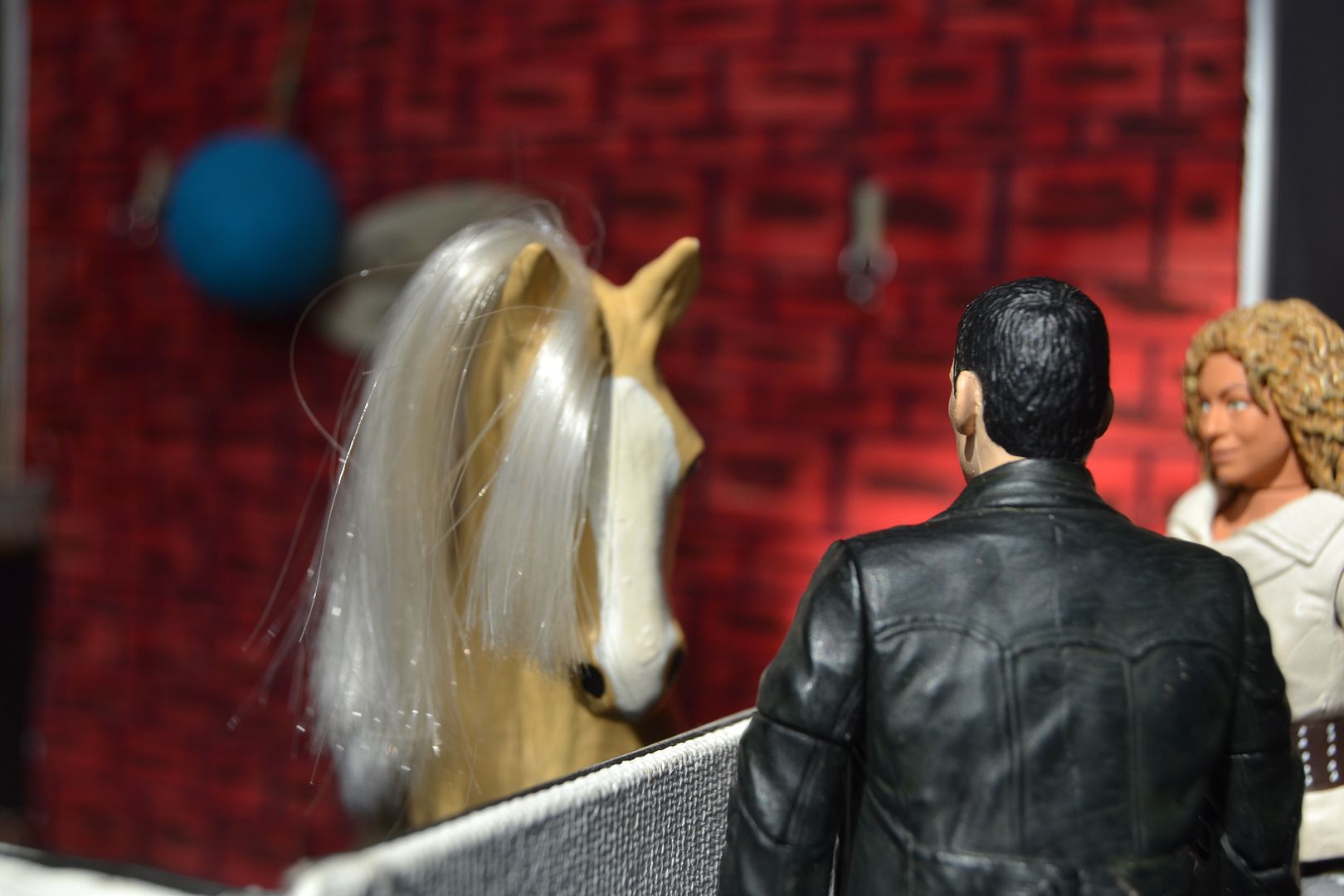 Matias led Simba to the trailer. She hadn't ridden in one in over a year, but she didn't spook or shy at all.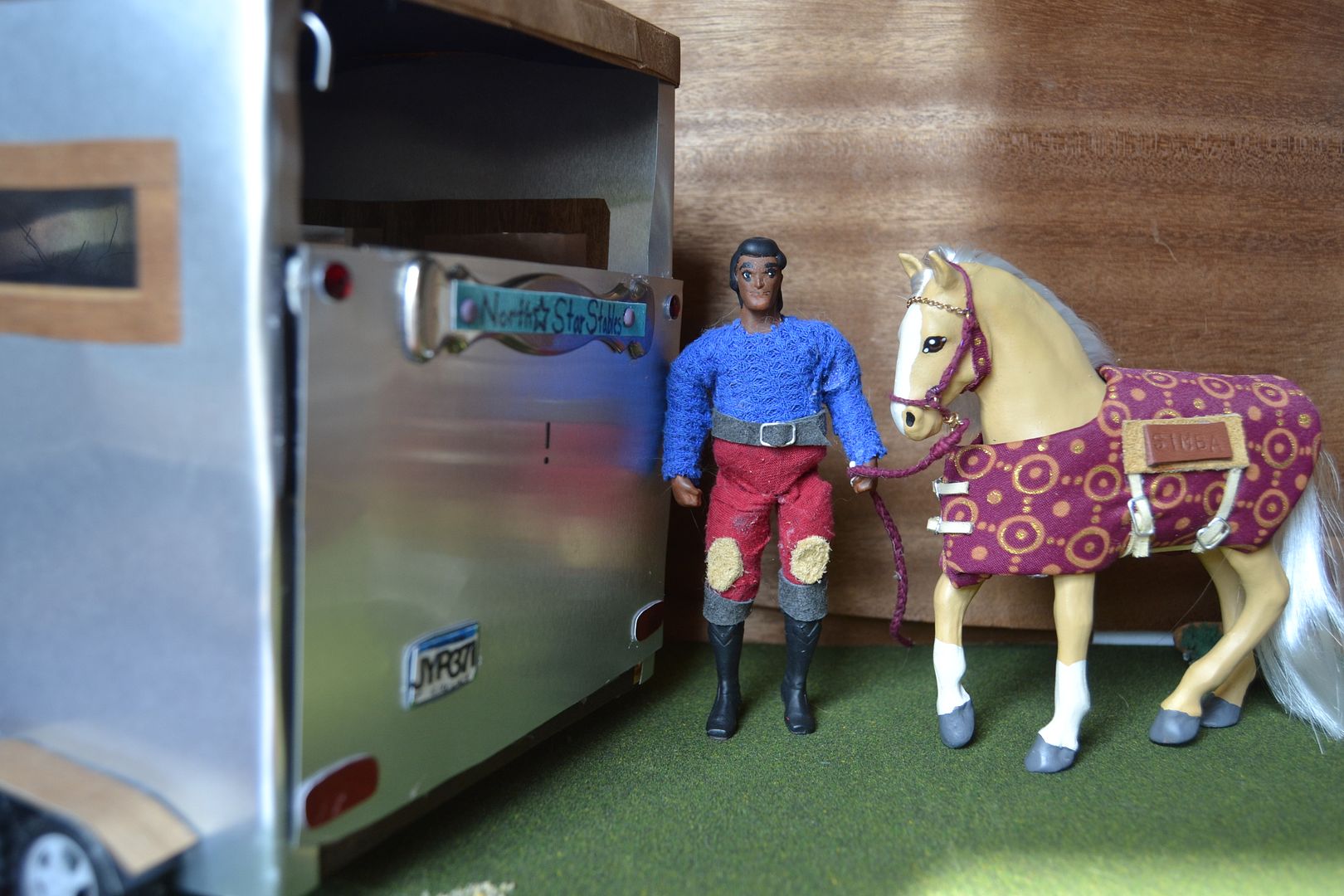 She hesitated for a moment as her hoofs stepped onto the ramp, but trusted Lara's brother- the treats he had in his pocket didn't hurt, either.
All loaded up and ready to go, Matias, Mitchell, and Lara set off for the vet.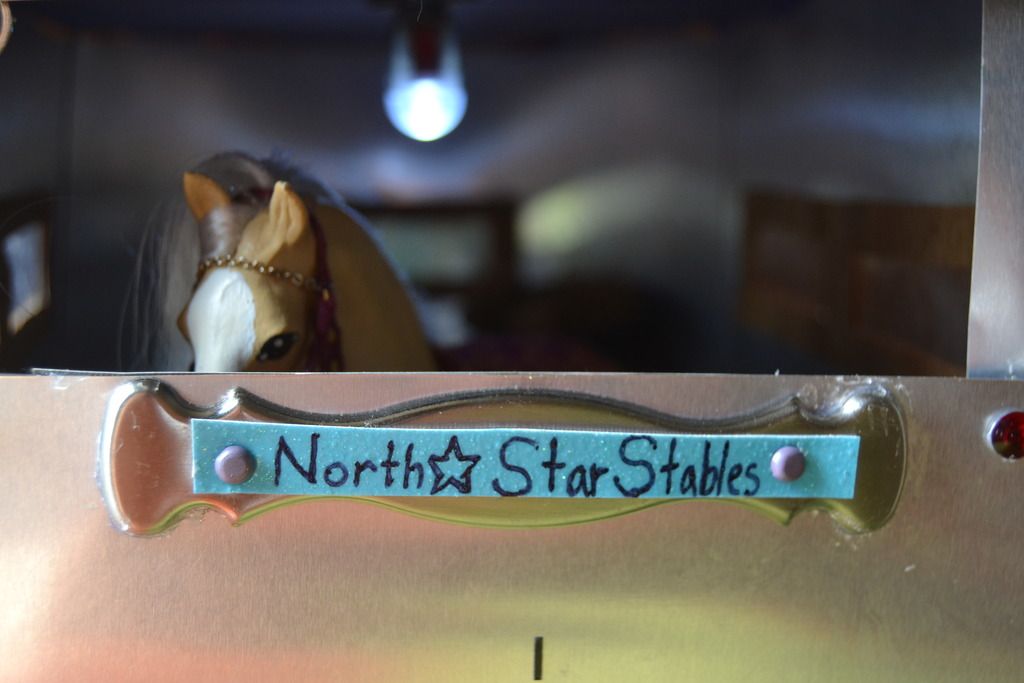 When they arrived, Lara and Matias worked on parking and unloading the trailer, while Mitchell went to check in.
He saw an uninterested looking 20-something year old woman leaning against the counter.
"Hey, are you Doctor Ostri..ch..."
Mitchell slowly guessed at how to pronounce the Vet's name. This was usually the part where the other person would interject with the correct pronunciation, but the woman just let Mitchell go on struggling, the hint of a smile on her face.
"He prefers to be called Dr. Jake, and he's working on his research in the back room. I'll go grab him if you wanna just hang out and... try not to touch anything."
She went through the door marked "Staff Only" and Mitchell decided to take a look around.
A Possum swung down to investigate, but hissed viciously when Mitchell got too close. He decided instead to check out the cage with a large snake sunbathing, as well as three small anoles in the tank above.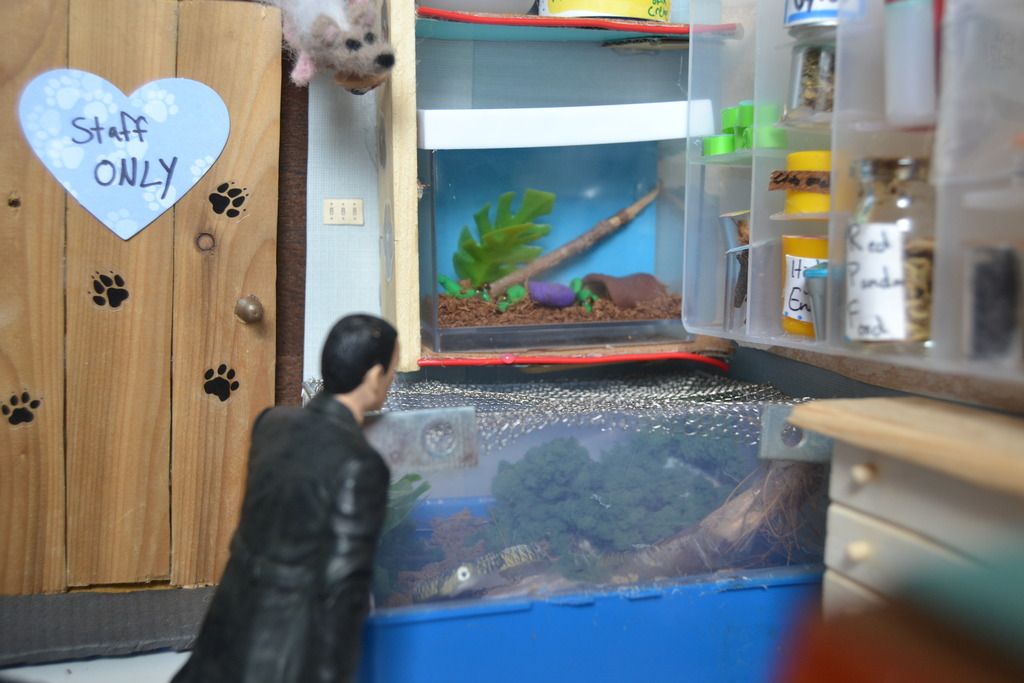 He heard a snarfling behind him and turned around to see.. a red panda? He realized he loved exotic vets.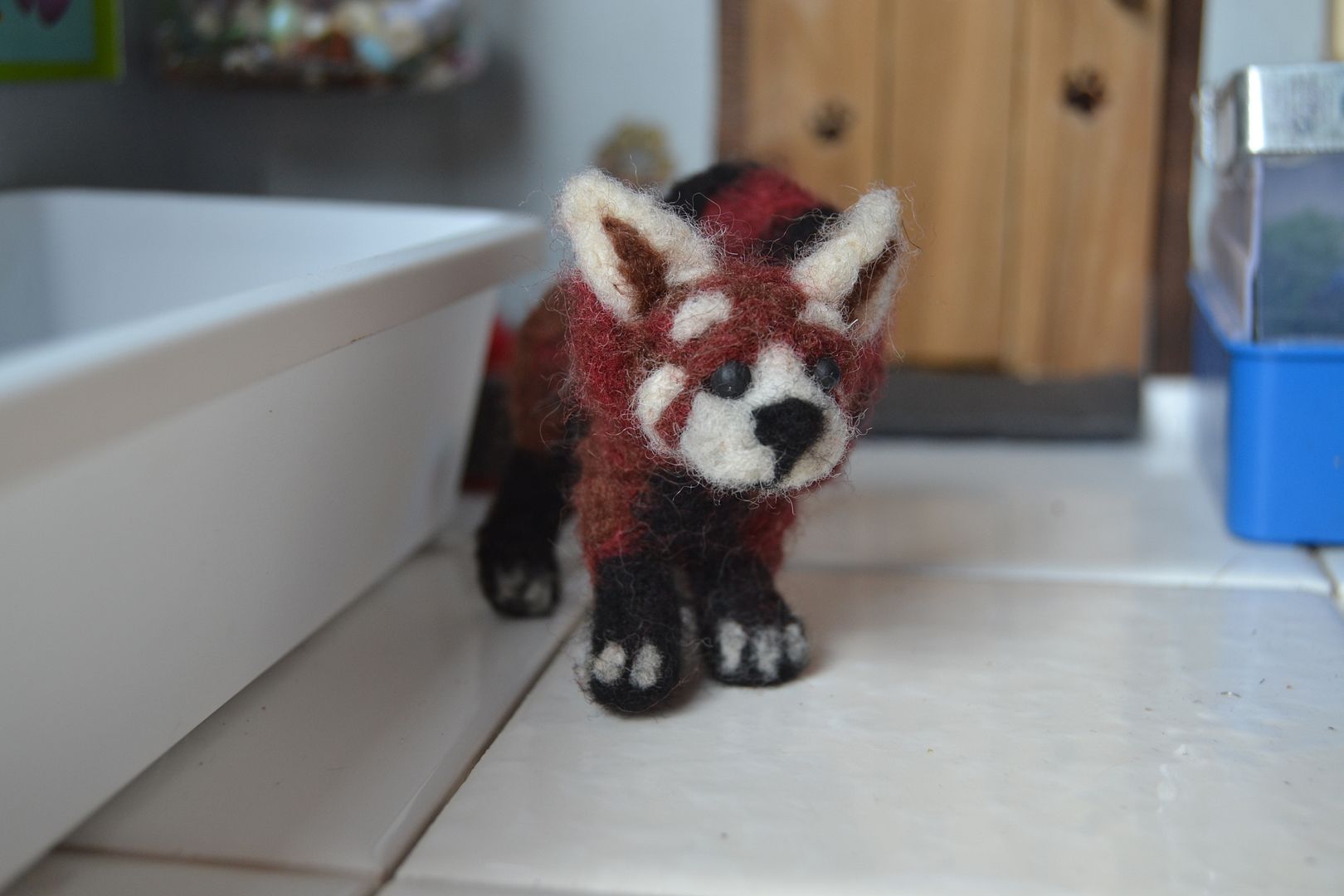 By the time Lara walked in, Mitchell had made himself a friend.
"I see you've met puzzle. She's been here as long as Dr. Jake has!"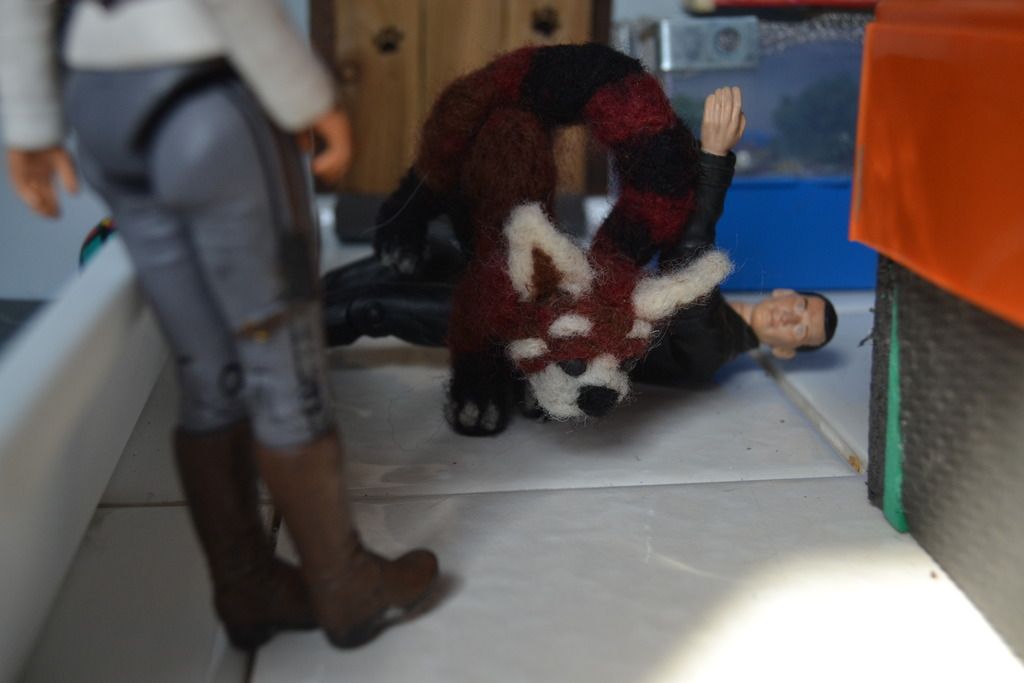 "Yes, almost a decade now." Replied a strange voice. Mitchell turned to see the most eccentric looking vet he had ever seen.
"Amanda, could you get my equipment for...oh!"
"Yes Dr.?"
"I'm thinking most of the tests we'd planned might not be necessary. I'm pretty certain that Simba is in fact fit and able to carry a foal. You said you'd planned on the father being Archer, is he the only stallion on the yard?"
"Actually, no," Lara replied, "We got a second stallion a few weeks ago! You'll meet him for his check-up soon."
"Oh no, this mare is much farther along than a few weeks."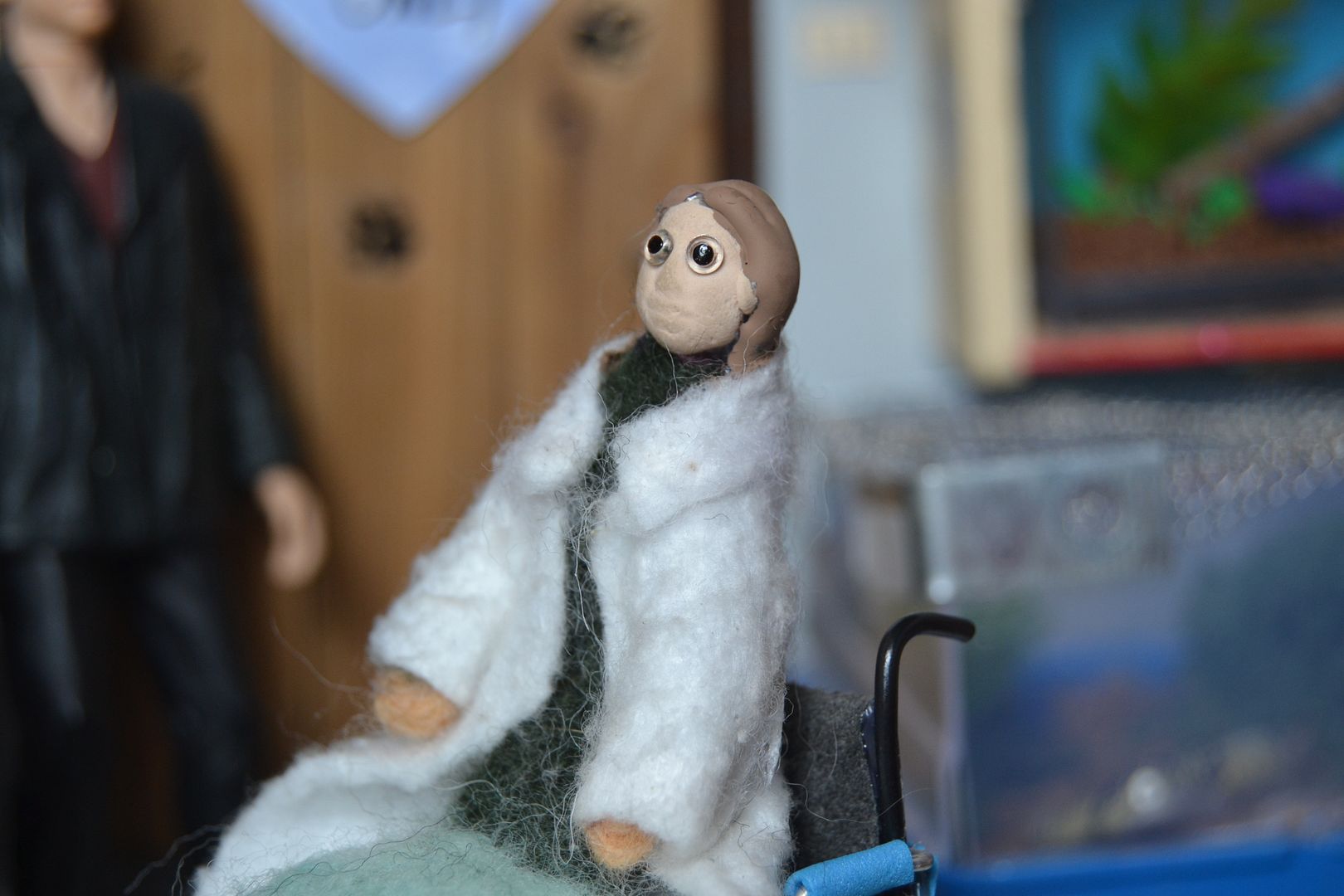 Lara's eyes widened. She heard Simba nicker quietly and she could have SWORE it sounded mischievous.
"Well..." said Mitchell, "You've heard that what gets measured gets done... In this case what gets measured is already done!"
Lara was not incredibly amused.