Post by kjwein on Aug 29, 2016 23:38:56 GMT
Hi! I've been a long time lurker on this forum, only ever really active on MHL but after that spares rush I realized there's a ton of people on this forum who aren't on the other, so I thought I'd post a few of my photostories on here since I only ever really do anything with my Julips anyways
It was a quiet morning at North Star Stables. The horses were all dozing as the first rays of sunlight began pouring into their stalls.
As Lara walked into the stable block, wheel barrel in tow, three noses suddenly appeared, snuffling for oats.
"Wouldn't you guys enjoy your breakfast more in a clean stall?" Lara said, as she began tidying the stalls. Archer, for one, was not convinced that cleanliness should ever be a priority over STARVING-NESS, but was still too sleepy to raise much of a fuss. Simba has been awake for some time, and came forward offering Lara a soft nicker. Lara gave her a nice pat, got everybody a nice breakfast, and left the ponies to their morning munches.
Lara found Mitchell in the office, enjoying a cup of coffee. Rowdy rushed up for some sniffs, her ****gy ears perked up, tag flailing about.
"Hey Lar', I made a cup for you too! How's your morning going?"
Lara, who was not so much of a morning person, managed a "meuph" in reply, but gratefully grabbed and chugged the coffee Mitchell had made for her.
"Could you do some exercises with Babs today? She does so much better when the weather is nice like this, and I'd like to keep her in tip-top shape."
Mitchell nodded and left, excited about the prospect of an easy-going day.
Babs was Lara's old mare, probably around 18 or so at this point. The two had grown up together, long before Lara had bought North Star Stables. You wouldn't be able to tell she was past her prime at all on most days, but when the weather got cold her joints really suffered, so Lara had made a firm decision against letting anybody other than herself and occasionally Mitchell ride her. On the rare occasions she did ask for Mitchell to exercise the mare, he knew he was in for a good day, since she was completely bombproof, had impeccable manners and wasn't exactly a big risk. Compared to the other two horses currently living at the stables, at least. He grabbed a brush and began to clean off her spotty coat.
After he finished grooming her and tacking her up, he led her out to the arena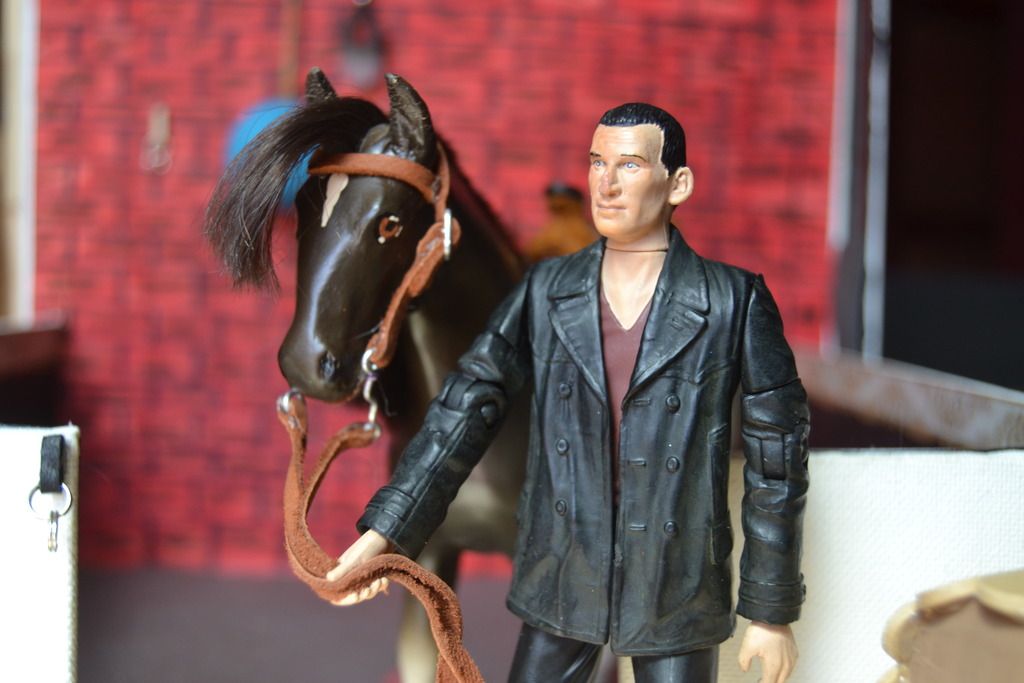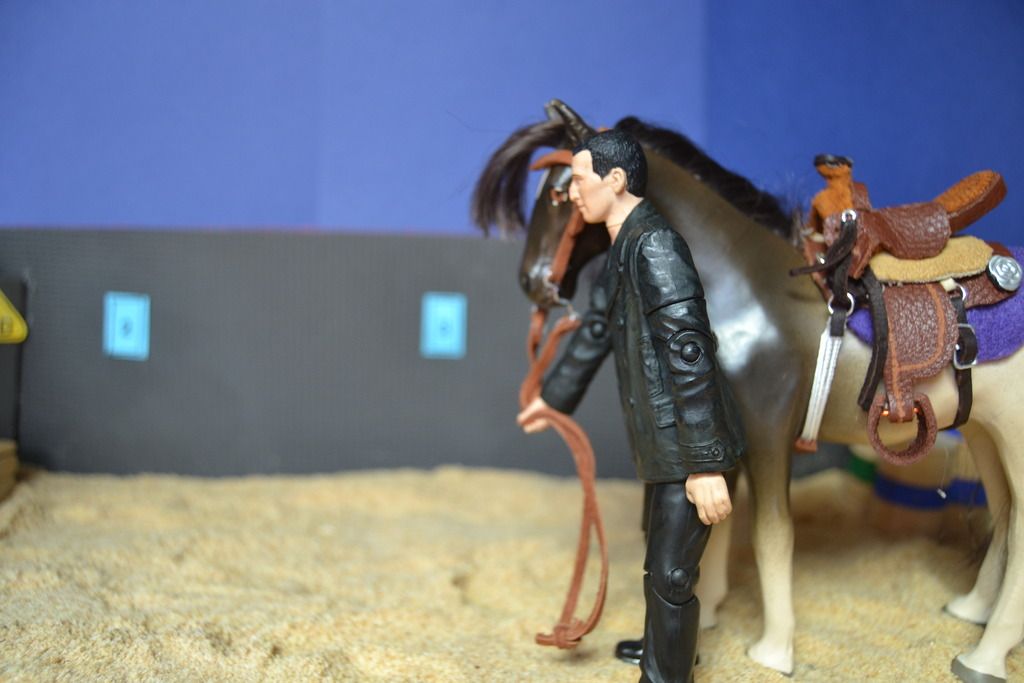 As Mitchell asked her into a trot, she padded along bumpily with little concern for her rider. Mitchell sat up straighter and paid more attention to his posture and she slid into a much smoother pace. After years of Lara's weight in her saddle, she wouldn't put any effort in if her rider didn't either. Just at that moment, Lara walked up and nodded approvingly at the two of them. "You're looking great, I'll get some trotting poles set up for you!"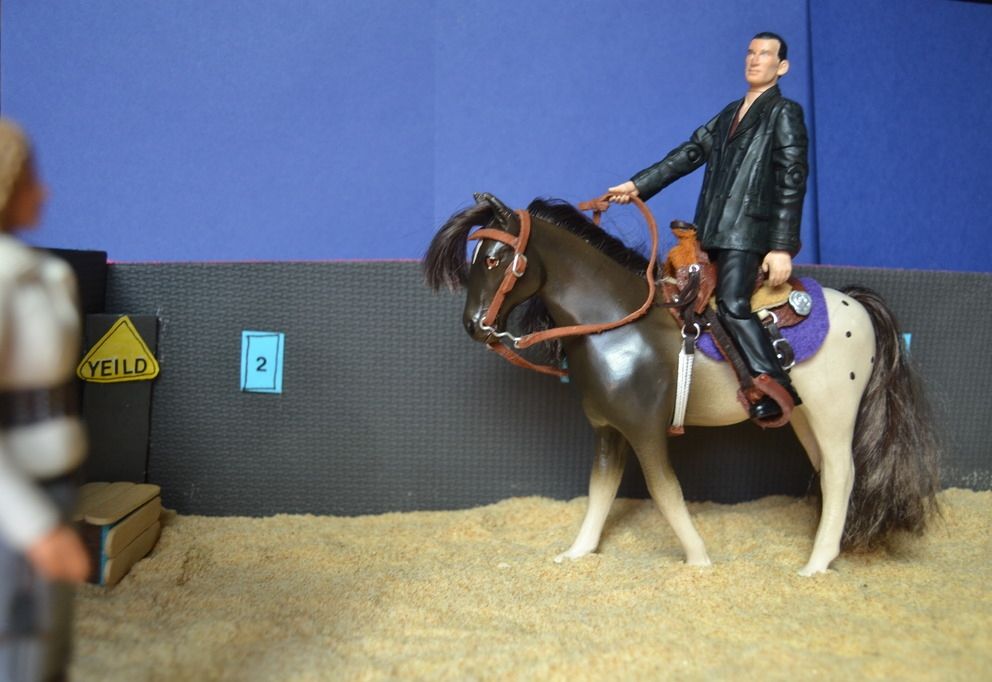 Now that the two of them had settled into a groove, Babs plodded over the poles with no hesitation, and Mitchell could see why Lara adored the mare so much. "Lar, do you think you could set up a little jump for us? I won't push her too much if she's not up for it, but she feels great today and I think a little jumping would be good for her."
Lara hesitated, but set up a little jump, which Babs lept over with no problem. She would never have admitted it, but she loved having Mitchell on Babs, because he was less wary of the mare's age, and it made Lara's heart soar to see her childhood horse still jumping like she was freshly broken. She would have said something similar, but didn't want to inflate the yard-hand's already large ego.
It was a simple, happy day.
Meanwhile....
THE END:)