Post by george on Jul 31, 2020 16:09:03 GMT
Almost four years ago now, some of us from the forum arranged a horsey day out. We met up at a riding stables for a group hack, and I got bolted with by a very small, fairly old, and
extremely
energetic horse called Brownie
At the time, we did discuss the possibility of getting Julips made of the five horses we'd ridden out together, I remember Elli asking me to take marking-reference pictures of her piebald 'just in case', and we'd speculated on which moulds might suit them. I don't think anyone ever did get round to ordering these possible portrait ideas, but when Astudyinscarlet's second hand connemara came up for sale last week, in the right colour and the very mould I'd mentioned as the best match for my horse that day, I decided it would be really good to have a Julip of her after all.
It was such a memorable experience : the first and only time I've ever jumped a ditch at a gallop, as well as being an absolute miracle I managed to stay with her all the way as we charged headfirst at other horses then after some sharp-angled manouvers at high speed, leapt completely out of the stubblefield and off into the countryside...and still able to laugh about it with the others when we eventually got back, rather than being traumatised
Of course, the Julip's white markings weren't an exact match already, so I spent a few minutes with the photos and a paintbrush, then gave her a hair trim, and here she is, Brownie, the runaway horse a few of us can never forget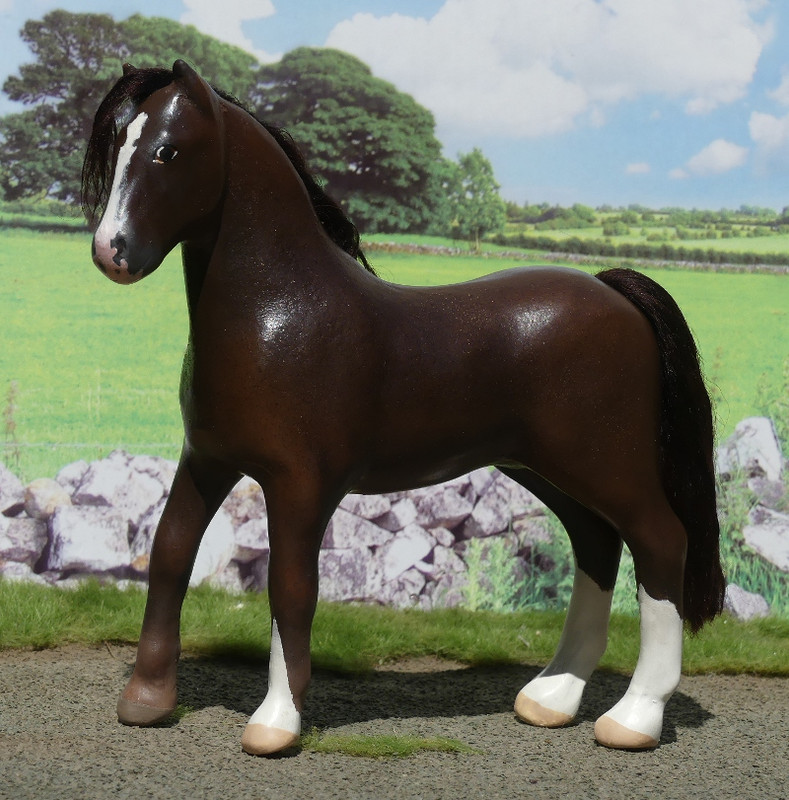 And here's some more, with the real one too - she looks so innocent and placid!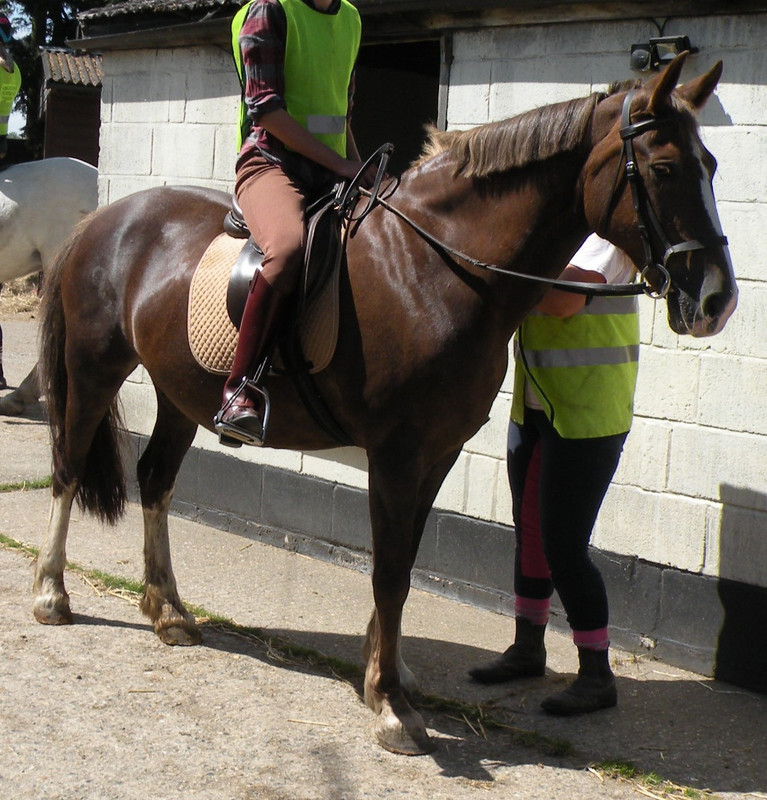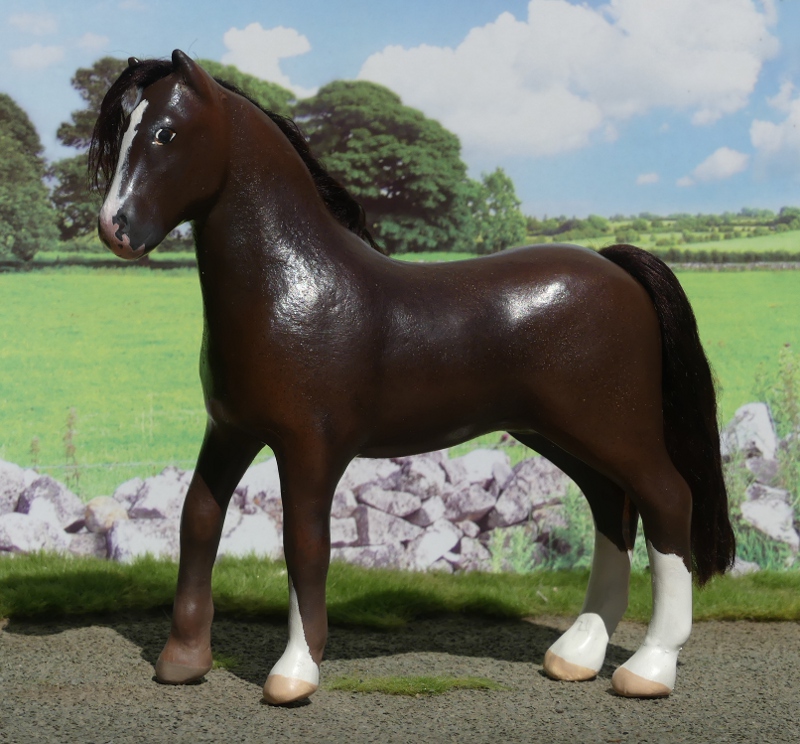 The connemara is perhaps a bit chunkier than the real Brownie, but the other choice would've been family horse, and I've already got a chocolate brown one of those, so this was the best option, I think. The body colours are a really nice match, considering they're a co-incidence rather than a special order!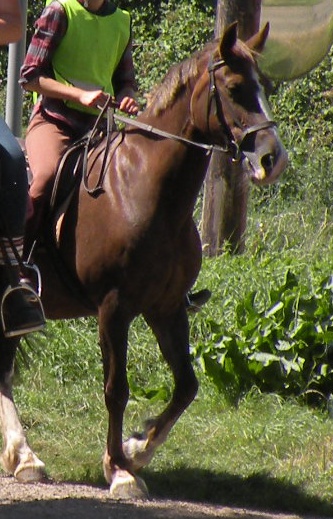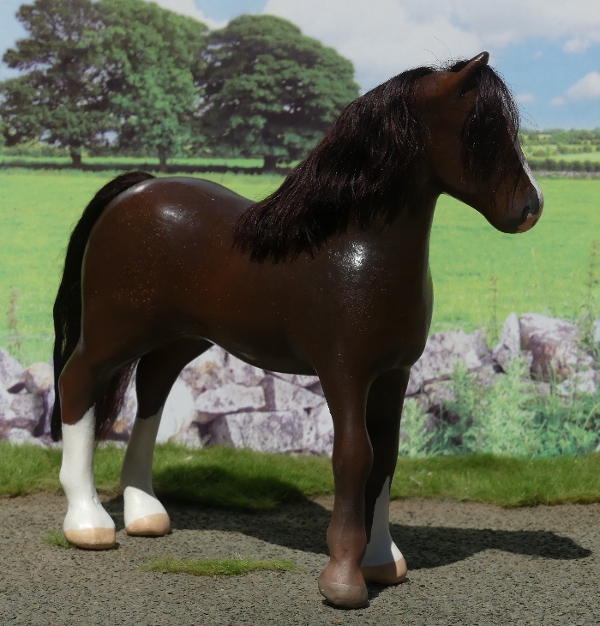 The real Brownie's mane was a bit lighter, but not enough to need to rehair her model self, I think after a trim they're close enough (I didn't even trim as short as I should have, cos I wanted the mane to still lay flat and neat, any shorter than this and mohair has a tendancy to just stick up like a punky mohawk styled stripe of fluff, rather than hanging downwards nicely
)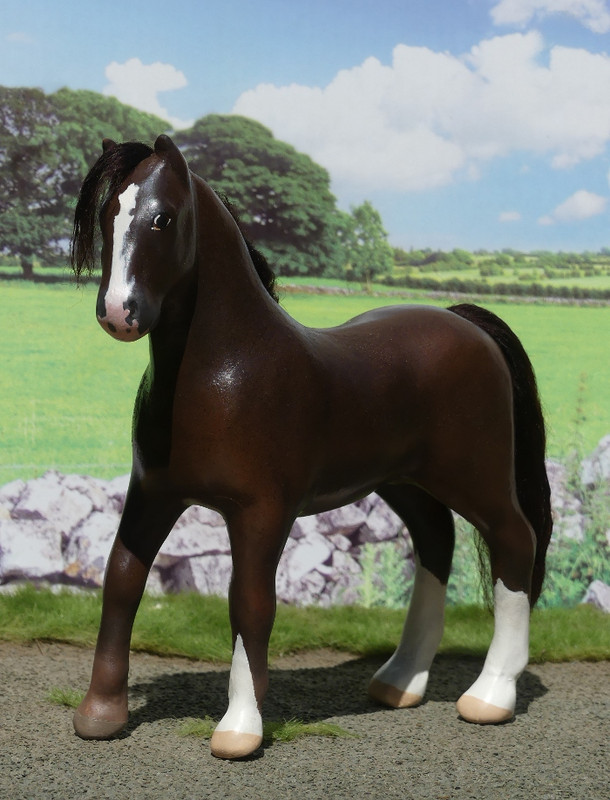 I had trouble figuring out her front leg marking til I saw a front angle, with the sharply pointed V up her shin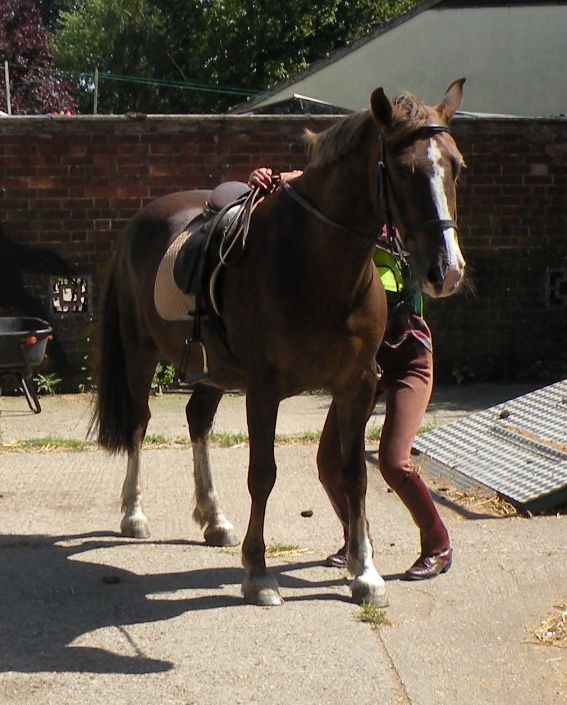 (This looks very weird, I'd just dismounted and my feet and legs were suffering, hence the strange pose for a few seconds while they get used to being back on solid ground and not bracing for dear life, hahah)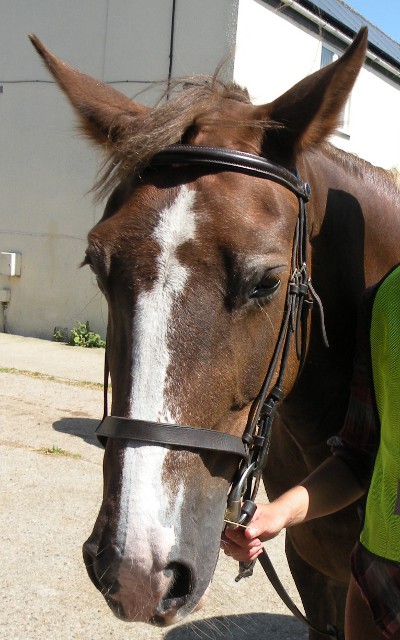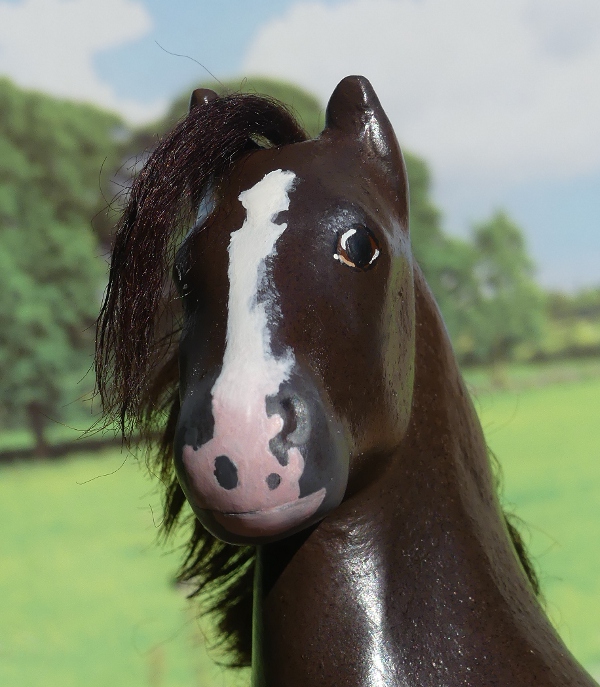 And her head, with the spotted pink nose, and some roany speckling to the stripe and also above her eyes where she's going a bit grey.