Post by kjwein on Sept 12, 2016 23:32:08 GMT
It was a cloudy day, but Mitchell was out with Salma and Abla, two sisters who took lessons together. This was an extra special lesson, since both of the girls were celebrating Eid Mubarak, and Mitchell had promised them that they could both do some jumping.
Lou, the yard's newest inhabitant, was sassy as could be (borderline mean, actually,) but once she had somebody on her back, she transformed into the most attentive listener, always minding her rider and never putting a foot wrong. She still had a lot of training to do, but Mitchell decided to let Abla ride her- the younger of the two girls had a natural gift with horses.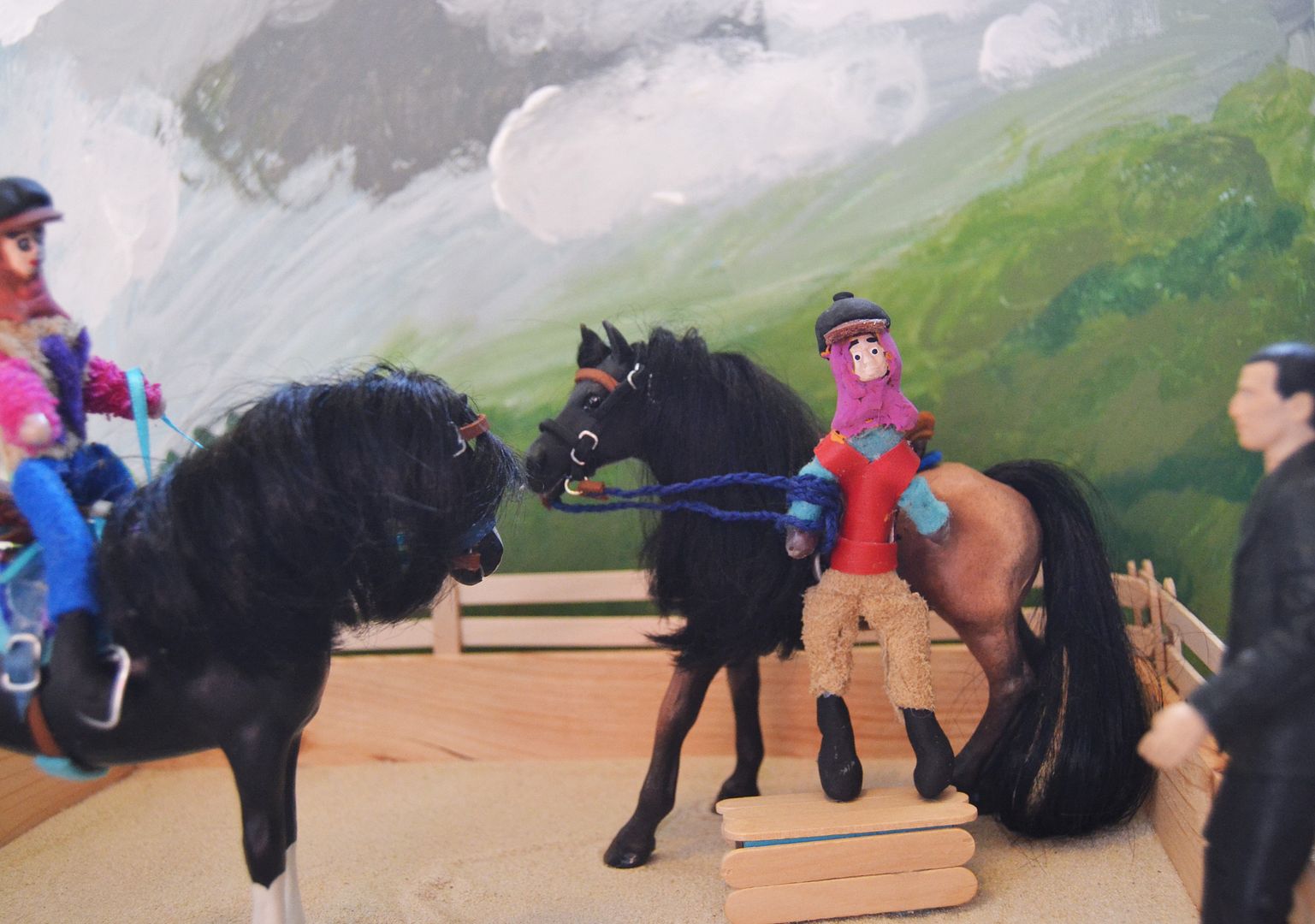 Both girls got mounted and walked a couple of laps around the arena. They were both working on leg aids, so they sped to a trot and followed Mitchell's instructions for turns and even a few pivots, without using their reins. Abla had an easier time guiding Lou, but both girls were eager to learn.
Mitchell set up some cones and the girls took turns weaving in and out of them, first at a walk, then a trot. Archer gave his laziest, bumpiest trot but managed not to knock over any of the cones. Lou was confused the first time around, not having practiced this before. When Abla nudged her into a trot, she picked up her feet extra high and trotted/half jumped over the first few cones. Abla wasn't easily discouraged, though, and they got it right the second time.
Finally, Mitchell set up some small jumps. Salma and Archer went for a try... and Archer balked at the last minute. Skidding to a stop, Salma might have fallen forward if the stallion wasn't flinging his head up, acting like this was the first time he had seen a jump.
Salma and Archer did a few laps around the outside of the arena to get a fresh start, while Abla and Lou tried their jump.
Lou got over on her first try. Abla gave a WHOOT, and Archer snorted and quickened into a canter. Salma threw her an annoyed look and calmed him back into a trot, but Archer was reacting to Lou's jump, not Abla's exclamation. (He only spooked at invisible monsters, not plain ol' loud noises!) The two horses hadn't gotten off to a good start, and in truth, Archer felt upstaged.
The next time Salma asked him for a jump, he soared over, even though the jump was an easy one.
Show-off.


Sorry, I don't accept criticism from green horses.


I might not be "competition ready" but there was only one horse today who wasn't acting trained and it wasn't me....

.....

I'm trying to remember who almost threw their rider. Let's see, was it the mare who barely knows the yard, who's brand new at jumping? I don't think it was!

..... Wait, are you still mad because I ate a bite of your breakfast yesterday?



If by "a bite" you mean you ate all of it while I was still asleep, then yes.
Horses disputes aside, Salma and Abla were both thrilled to have done some jumping, and probably would have spent all day at the yard, but their family wanted them home to spend the holiday together. Both girls dismounted, and Salma brought Archer back to his stall.
"You were so great at the end there, I didn't think you had a jump like that in you today! Here's a special treat, you've earned it!"
Yes, indeed, I'd have to agree with you there.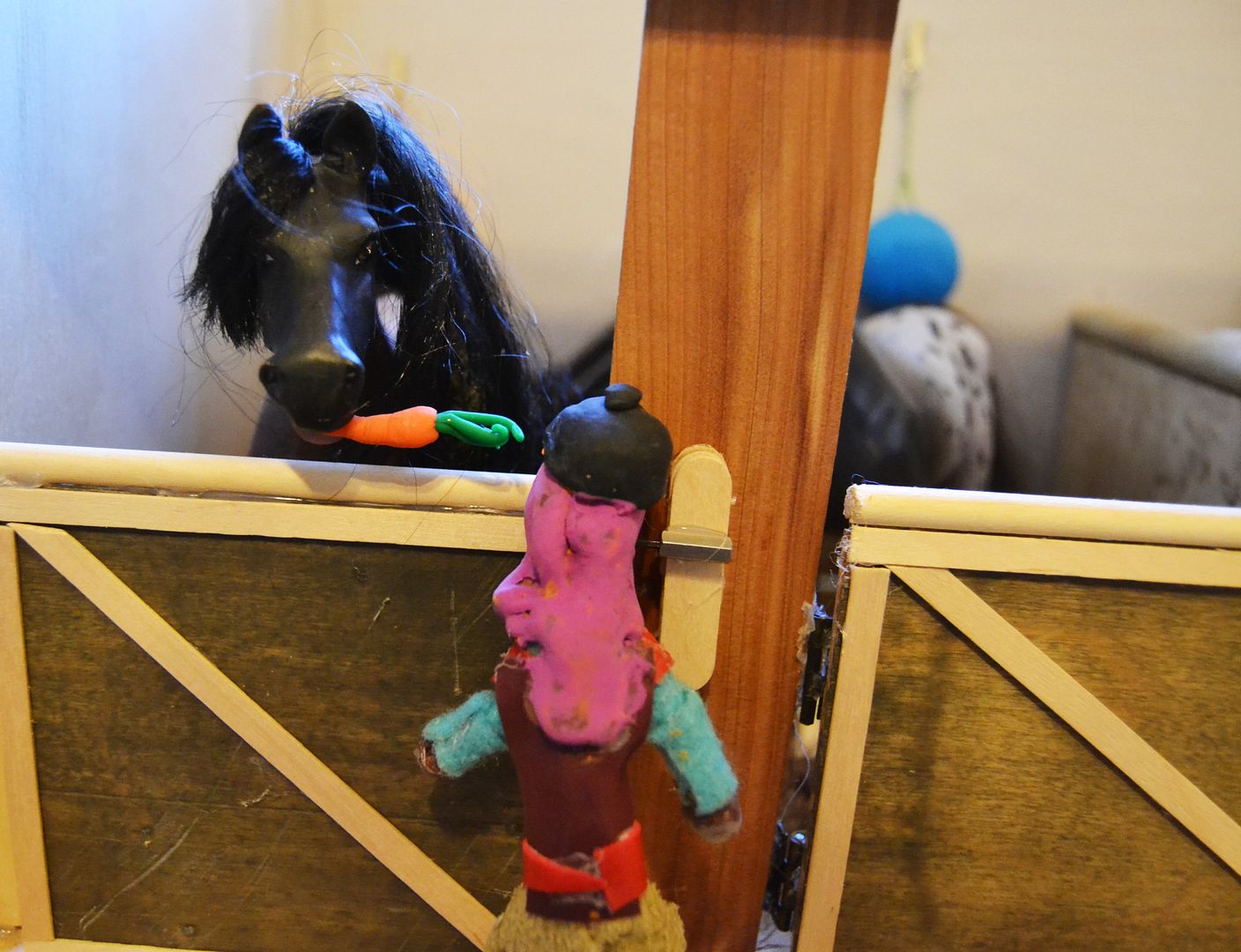 Meanwhile, Mitchell led Abla to the pasture to turn Lou out. Simba had been on her own in the pasture for about four minutes and was feeling desperately lonely.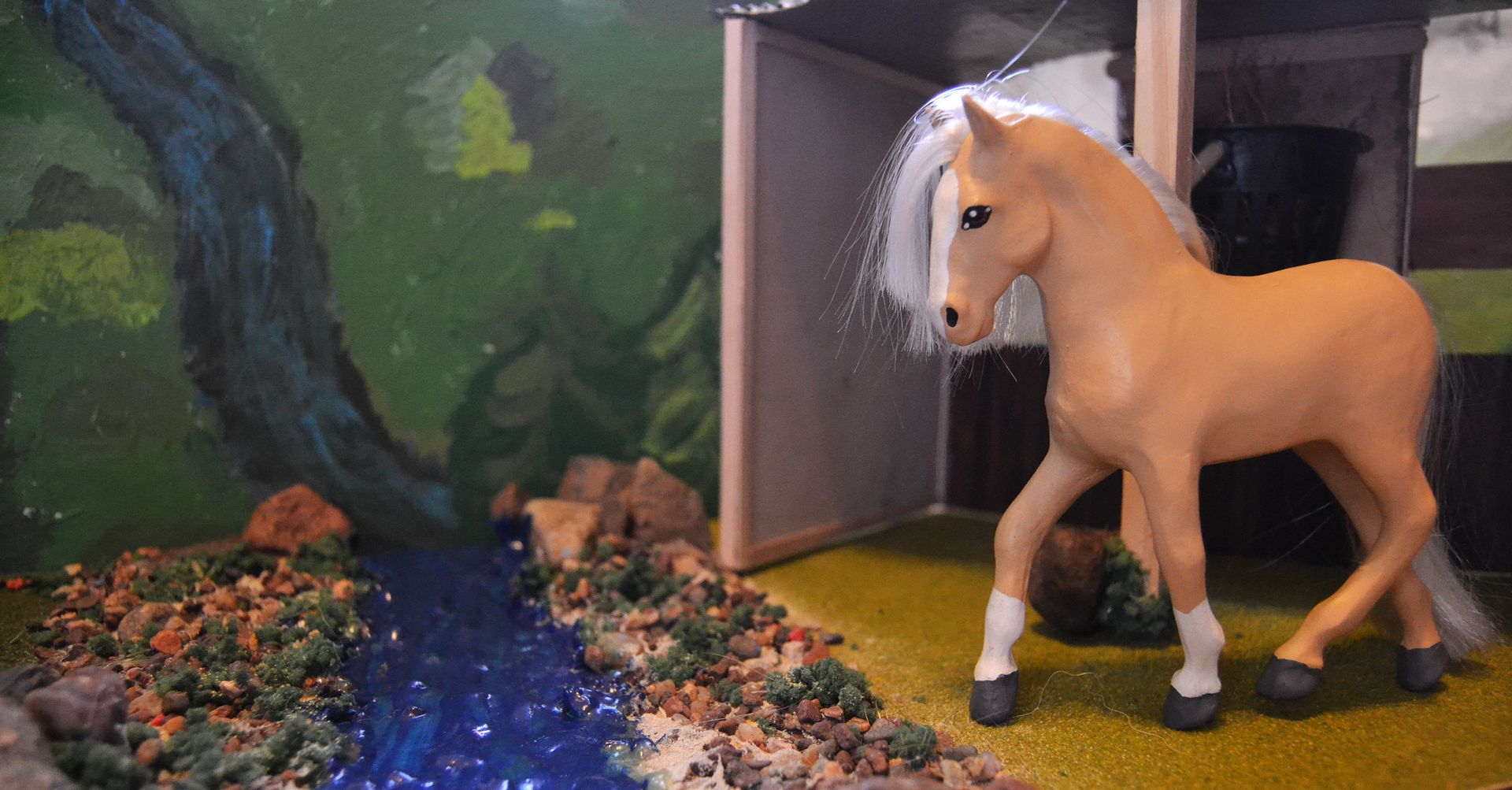 The two mares frolicked around, giving a few bucks of joy and splashing in the water. Now that the intense summer heat had passed, the pastures were sunny but cool almost all the time and both the young mares were thriving. Abla and Mitchell watched with a smile, Salma joining them. It was moments like this, seeing horses just... horse around, that reminded them why they worked with the animals, even though sometimes it was frustrating.
I can't believe you like him, he's so obnoxious!
It's not that I like him... it's complicated. He's a pain in my rump... he's my mate. Plus, he's sweet when nobody's looking.
Well, as long as you're happy! Hey, catch me!!
Oh wait, I forgot you're having a foal.
Not for two seasons....better run!