Post by kjwein on Sept 3, 2016 18:34:12 GMT
*Disclaimer: I don't advocate riding without helmets but I'm still in the process of making one for everybody so just pretend both girls are wearing the safest helmets around*
"Both of you can carry a saddle over, make sure not to let any of the straps drag on the ground."
Lara had planned for some trail riding with Rick, who had lots of riding experience from when he was younger but was just getting back into horses as an adult, and Sam, who was a brand new rider. The weather was overcast but warm and Lara wanted to make sure to take advantage of it before fall started moving in.
Rick dropped off Pickle's saddle but then quickly walked over to stand in front of Archer's stall. He was hoping to get in some jumping, and knew Archer was his best bet. Rick seemed to have his ego tied into his riding, only ever happy at a gallop, or proving he could out-jump others, but after almost a decade of not riding, Lara wanted him to ease back into it. He might think of himself as an expert rider, but Lara was much more focused on safety than him, and since he had been riding
her
horses, he would just have to do things at
her
speed.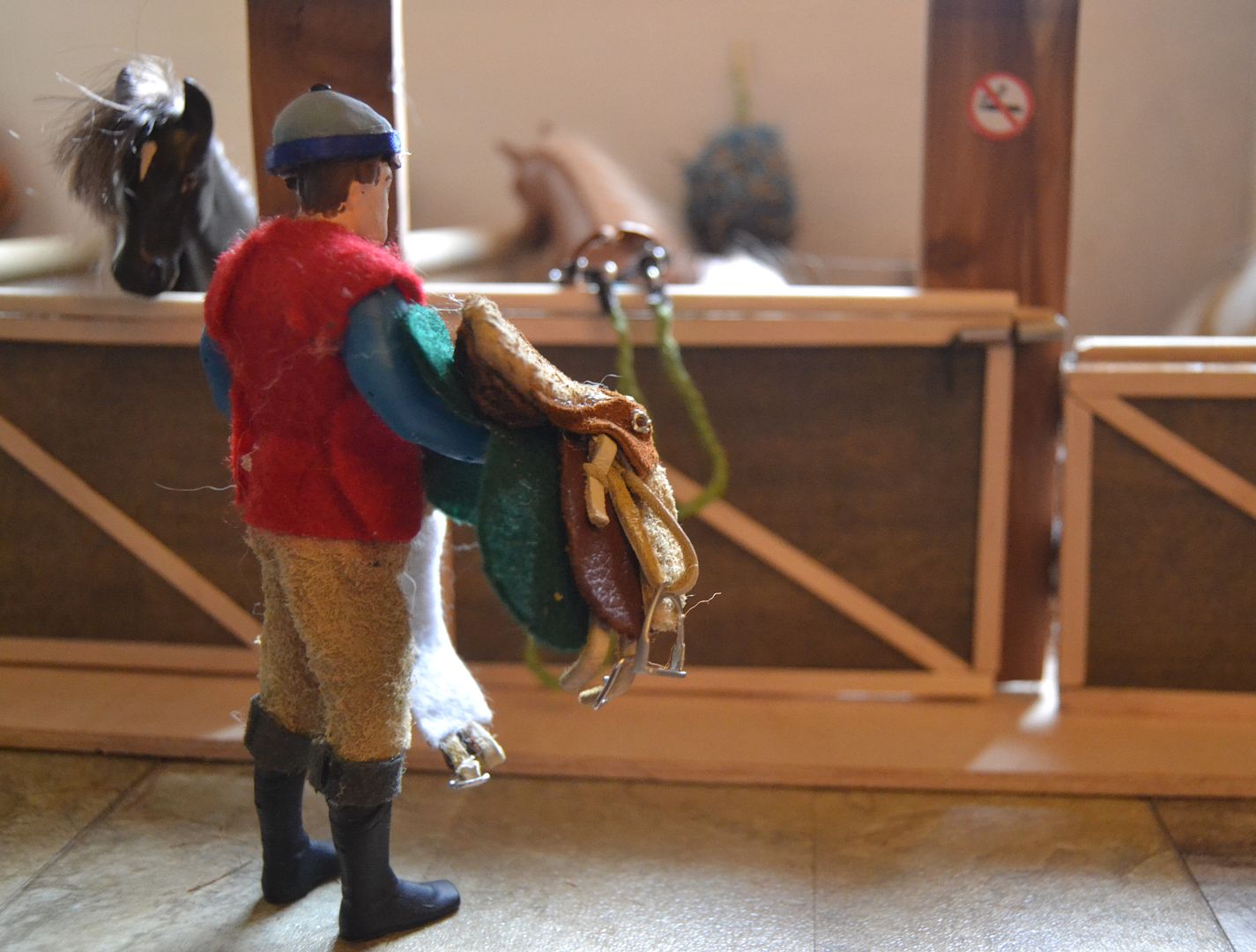 Lara thought about keeping him on Pickle as planned, but instead gave a big eye-roll and decided that the Arab would be a good fit for Sam. Babs was certainly a safer bet, but the young chestnut had proven himself to be an easy-going mount, and since they were both relatively new, Sam and Pickle could settle in to North Star together.
As if he shared Lara's point of view, Archer nipped at Rick when he was tightening the girth. Lara and Sam shared a knowing grin, trying not to giggle.
They led their horses out rather than mounting them in the stables per Lara's instructions, and she gave her two-cents-worth about the importance of ground manners and working with your horse both in and out of the saddle.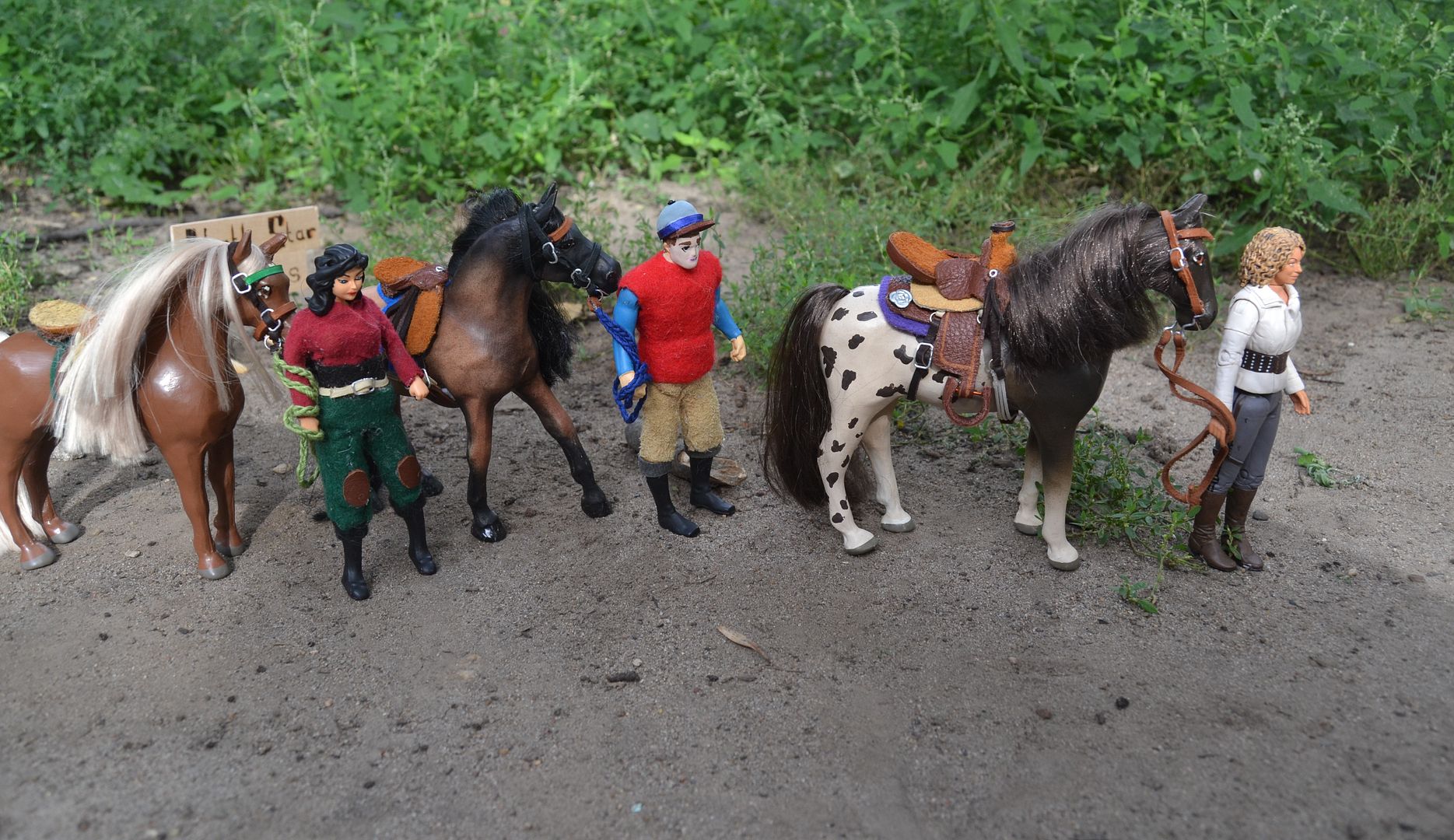 right as they got to the beginning of the trail, the sun started peeking out.
"Looks like we're in for a hot one" Rick said
Babs licked her lips in reply. She always seemed to do better in warm weather, and everyone else seemed to share her high spirits.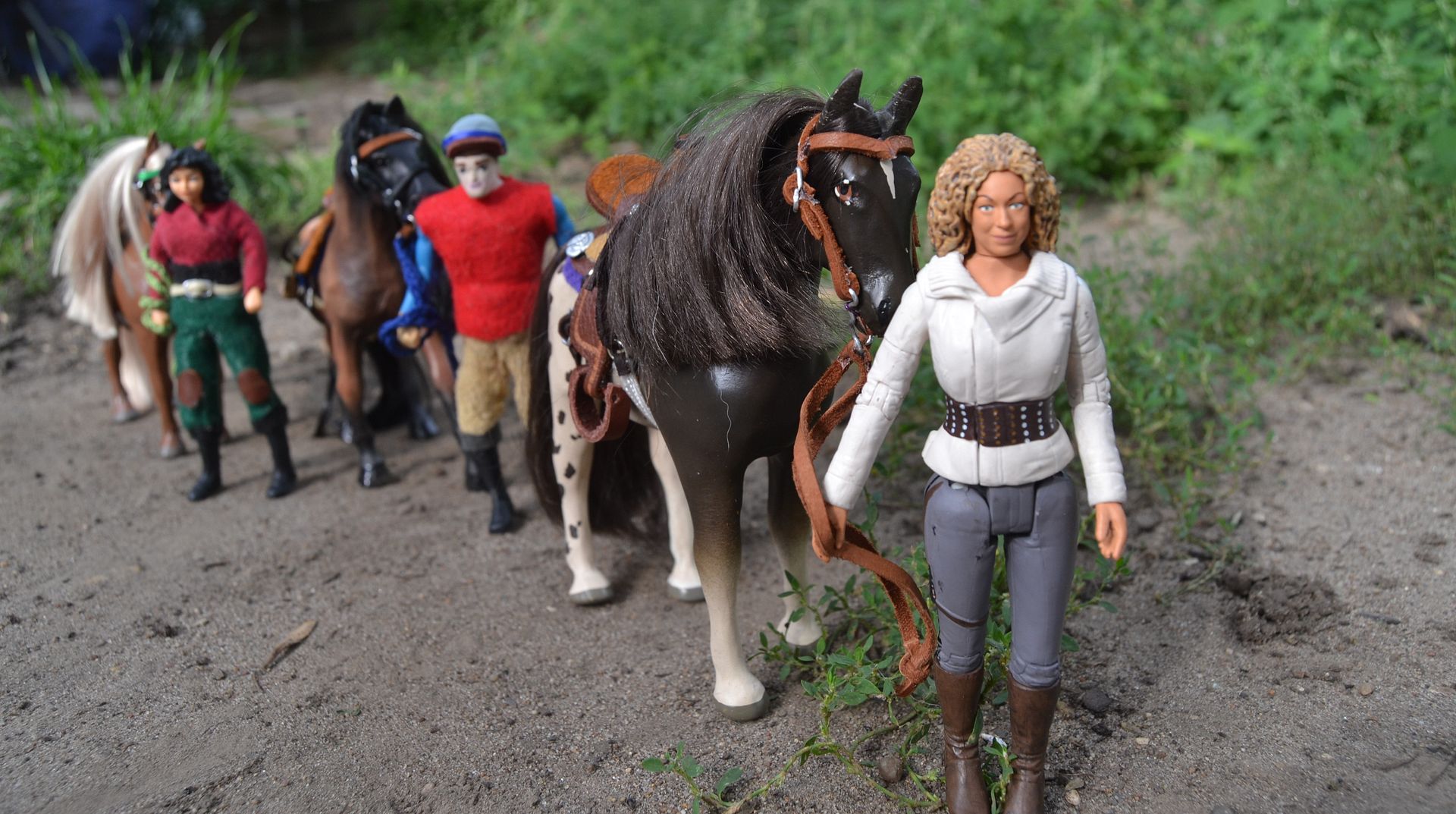 They mounted and started off, with not much talking between them. It was the perfect day to just relax and enjoy eachother's company.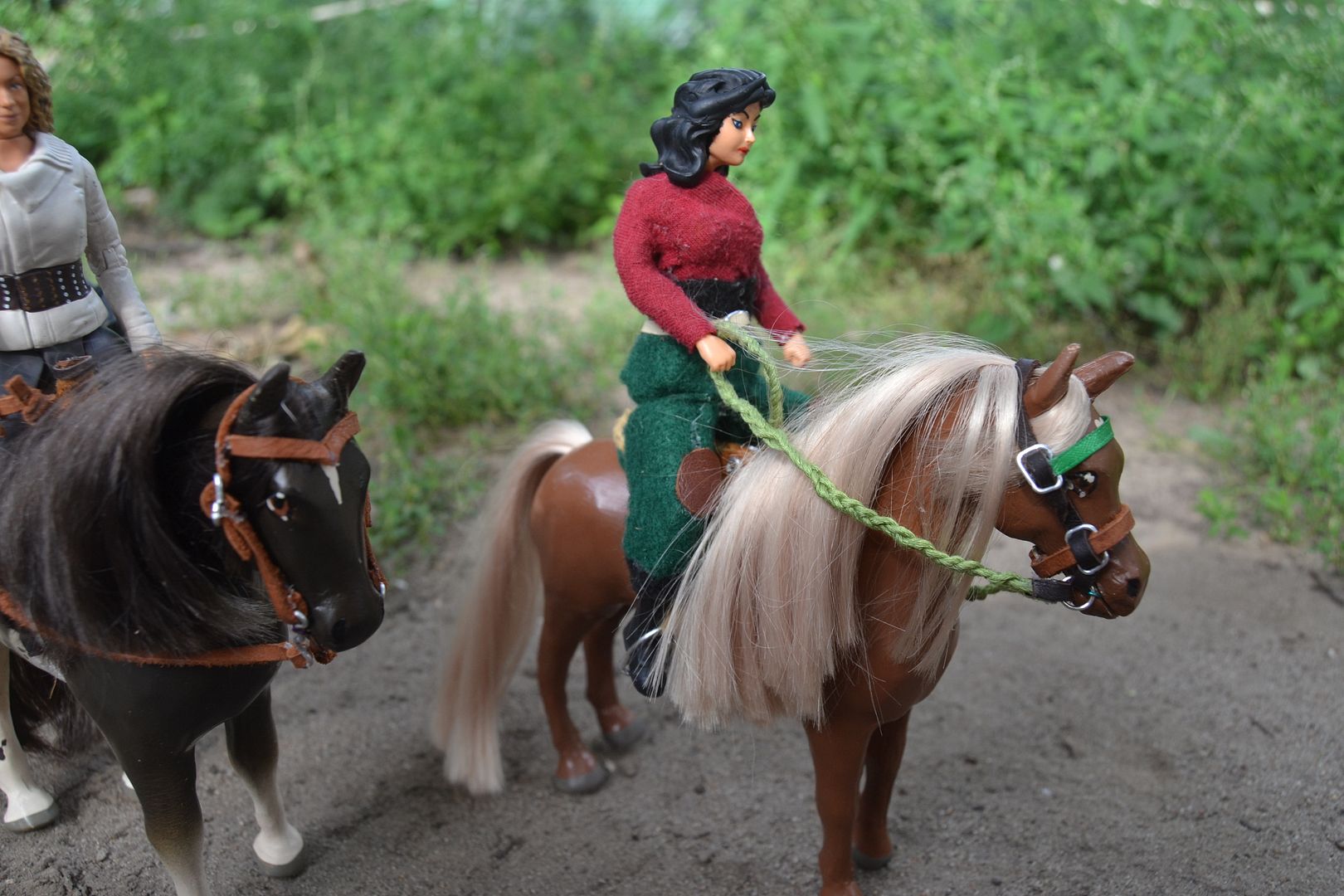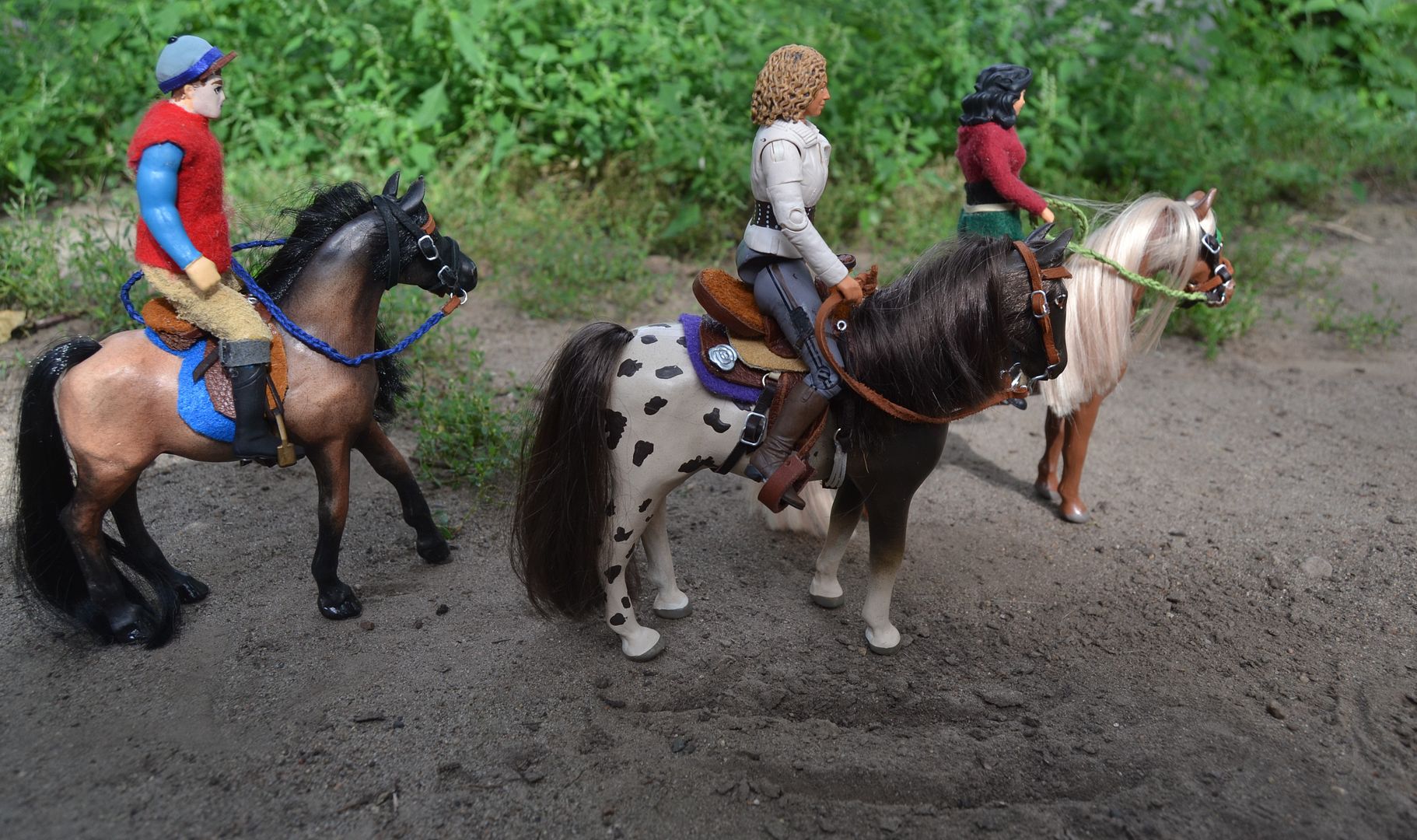 As they came to a fallen tree in the path, Sam grimaced nervously. She had never jumped before, and Pickle seemed to sense her anxiety. Though the tree was still quite far away, he came to a cautious halt. Lara laughed, "He's fine, he's just really paying attention to how you're feeling! I'm guessing you're not up for a jump today?"
"No, maybe I want to try that... not in the woods."
"Fair enough, we can get around it very easily! Follow me this way."
Unfortunately for her, Rick had other intentions.
"That's barely even a jump! What, are you scared? Lemme show you."
He kicked Archer into a trot.
"I don't think.." Lara started, but Rick decided it was plausible enough that he hadn't heard her, and nudged Archer faster.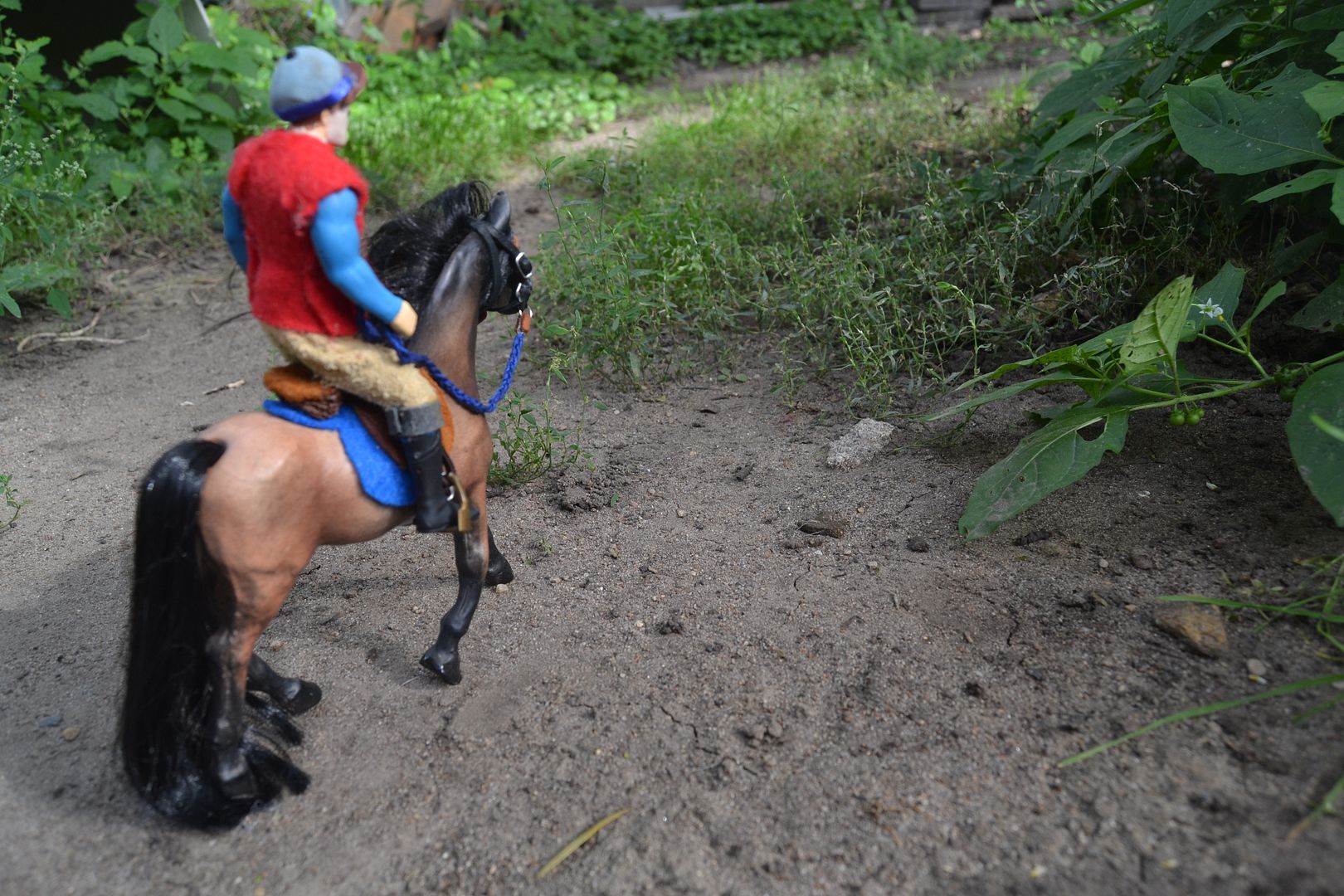 Rick felt Archer gather himself, excitement jumping (ha!) in his chest. He felt like he was a teenager again!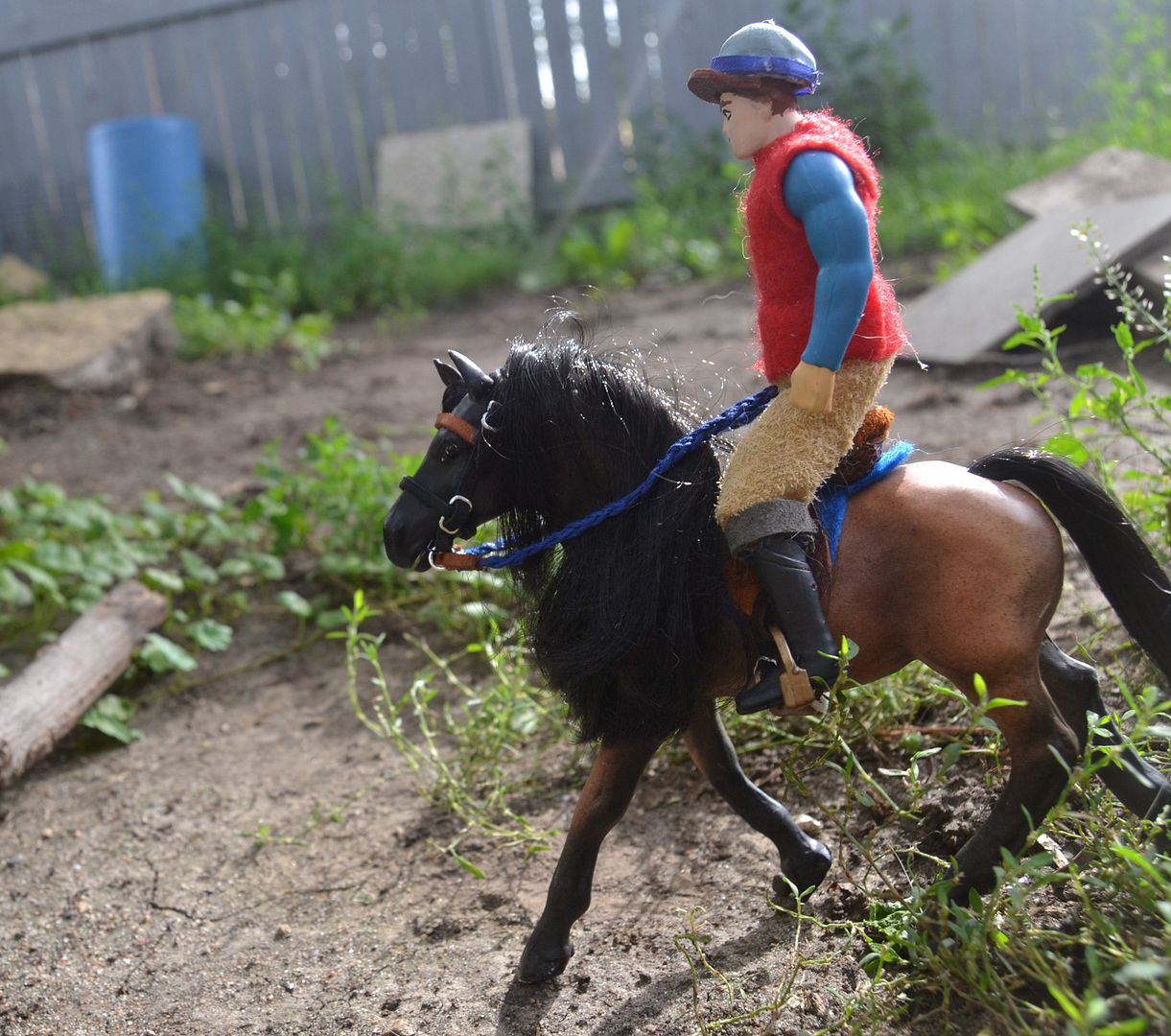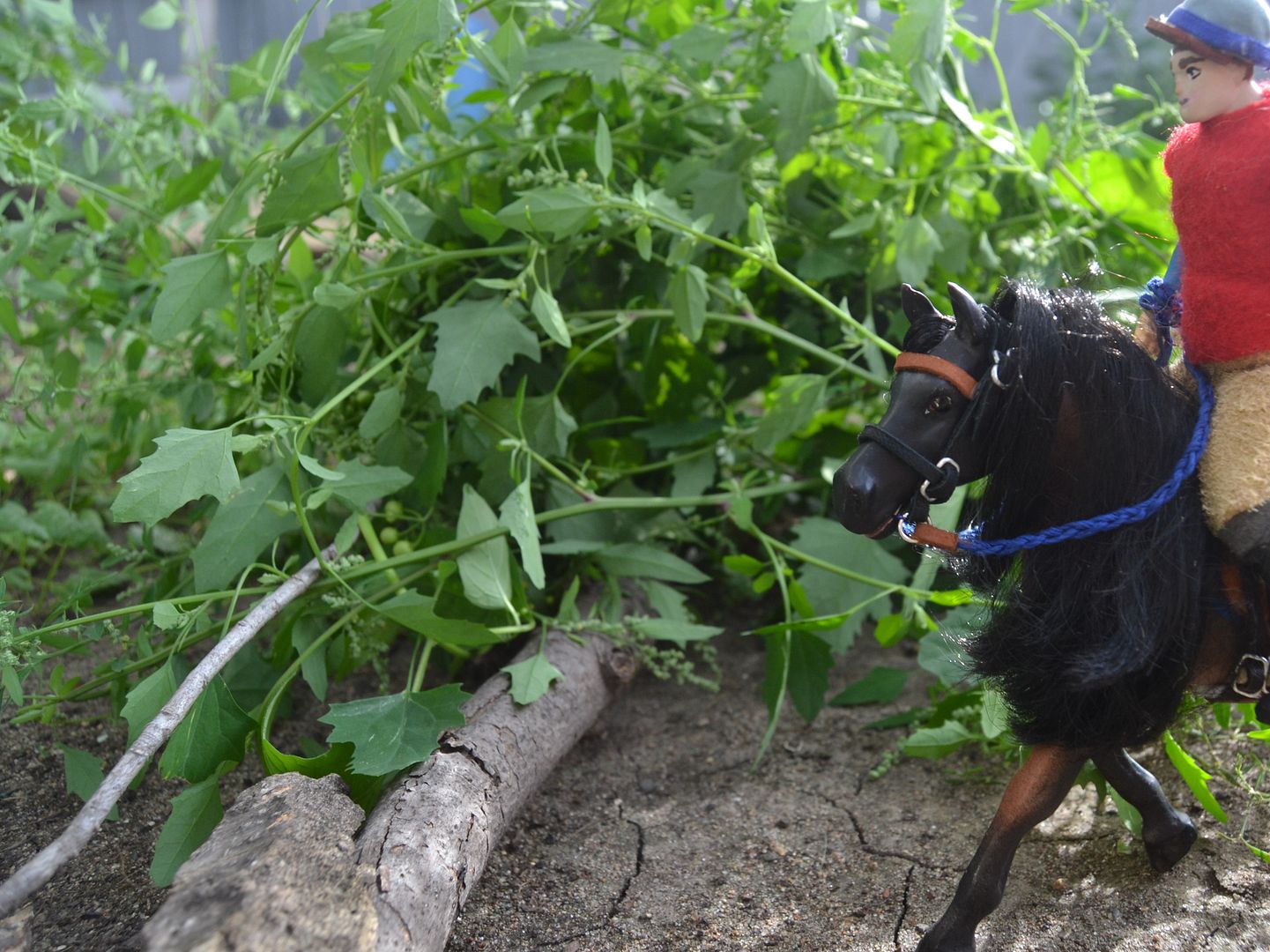 Archer, with the body type of a young giraffe and a love of jumping, cleared the fallen tree with ease, though it was more or less all due to his talent for jumping, and not Rick's suggestion or guidance.
"I'm not impressed." Lara started before Rick had quite met back up with them. "Since you decided showing off was more important than keeping you and your horse safe, I thought I'd let you know that Archer throws riders more experienced than you on a regular basis, which is exactly why I suggested we go around rather than test his mood while we're so far from the stables, and while we're at it your posture definitely needs improvement."
"I know I need to take riding more seriously.. but that jump was the best I've felt in years! I'm sorry about taking off like that, I
do
want to learn and improve, so I can do jumps like that more often!"
Lara wasn't thrilled, but she knew what feeling he was talking about-feeling like you and your horse are truly a team, and she understood why one would chase it. After some back-and-forth and some ground rules to be followed from here forwards, they trekked back to the stables, and gave their horses some well earned treats.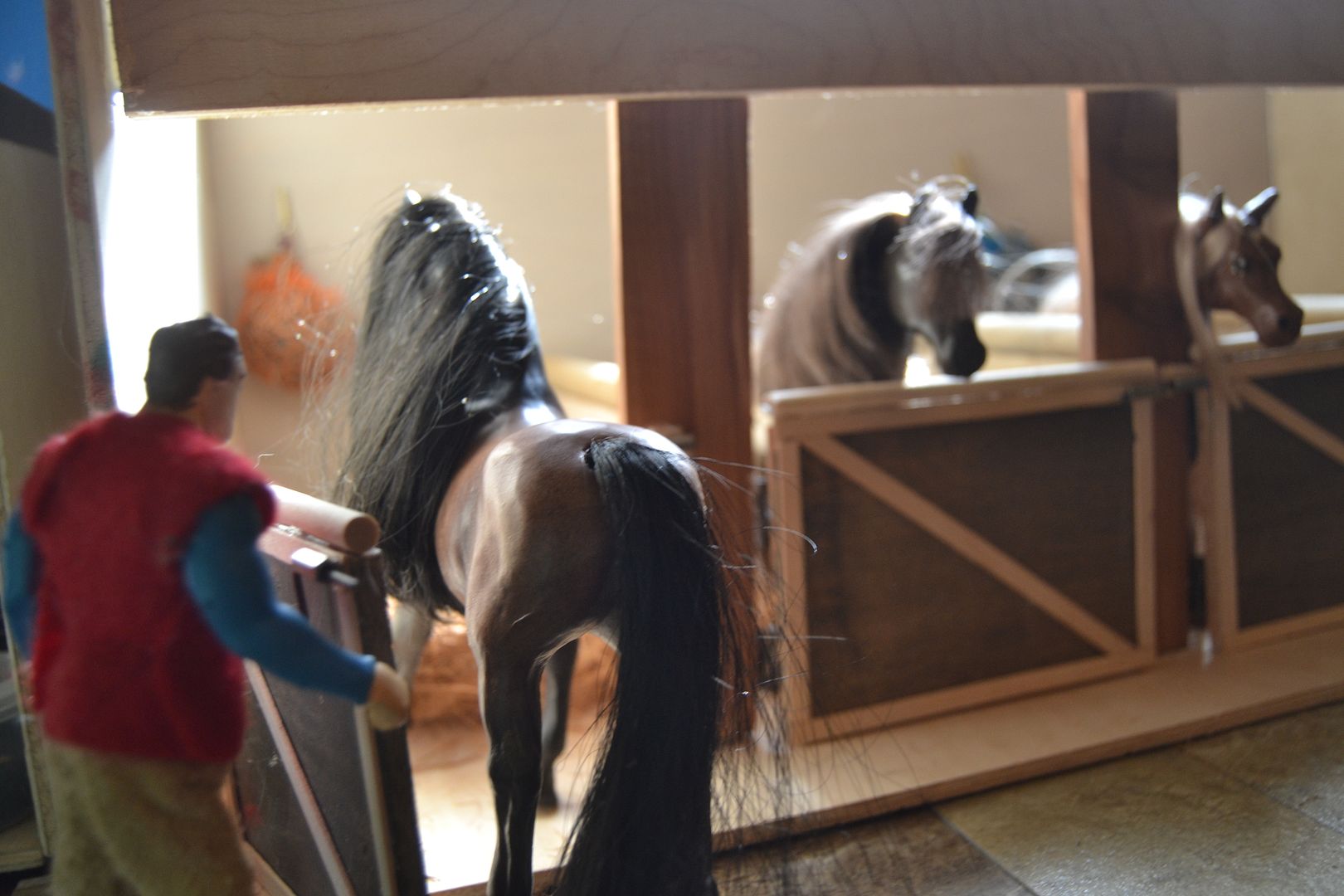 "I had such a great day!" Sam exclaimed, "I can't believe how sweet Pickle is! I always wrote off Arabs as... testy."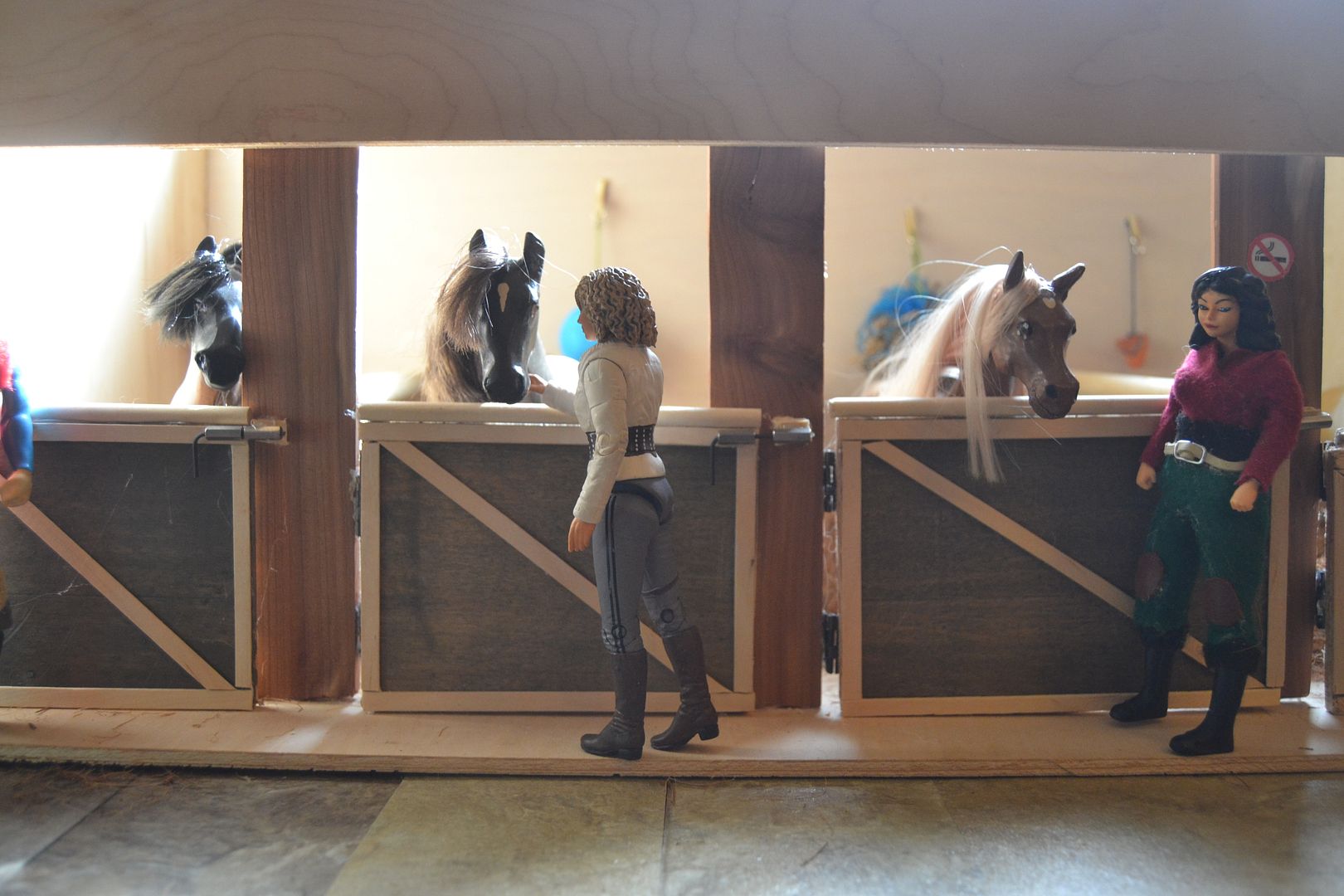 Knowing he was being talked about, Pickle perked up.
You're right, I'm sweet as sugar. Speaking of, do you have any sugar cubes for me?!?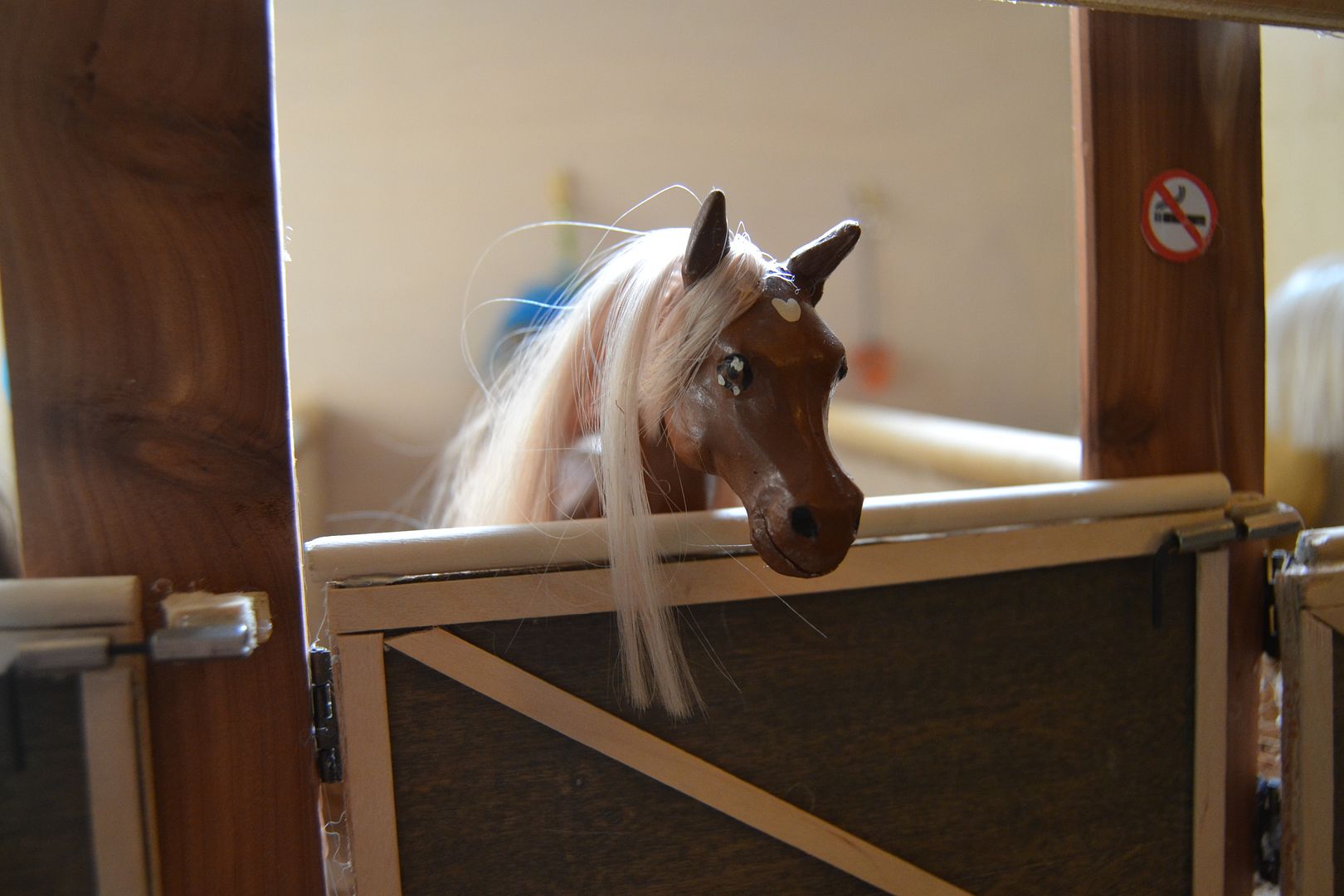 Excuse me, I think we all know which one of us earned sugar cubes today, and it wasn't you.
SUGAR CUBES?!? Where?! I swear I get hungrier every day...
Mitchell walked around the corner into the stables.
"There you are, I was beginning to worry!"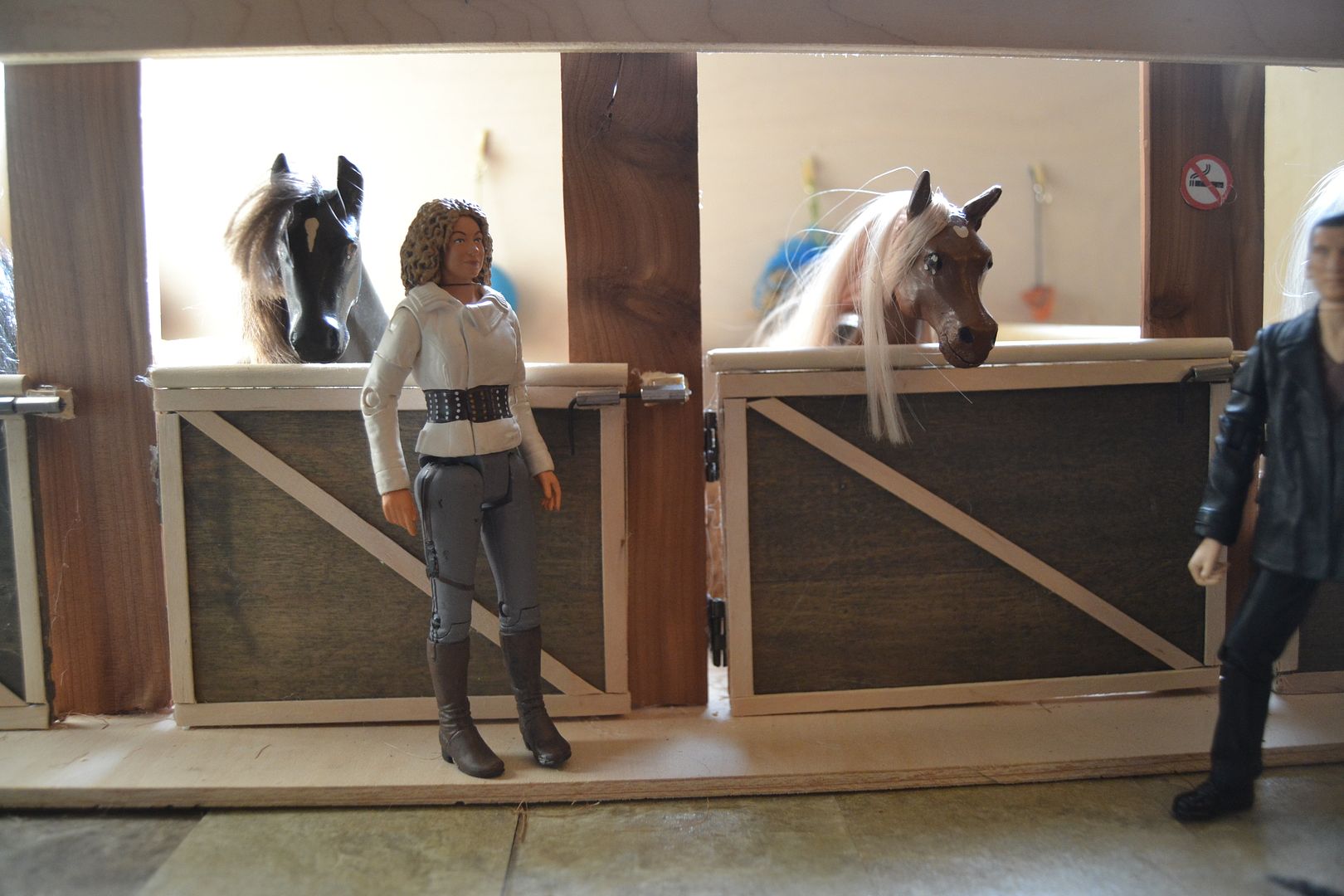 "I know I didn't answer my phone all day, I was out fetching this beauty!"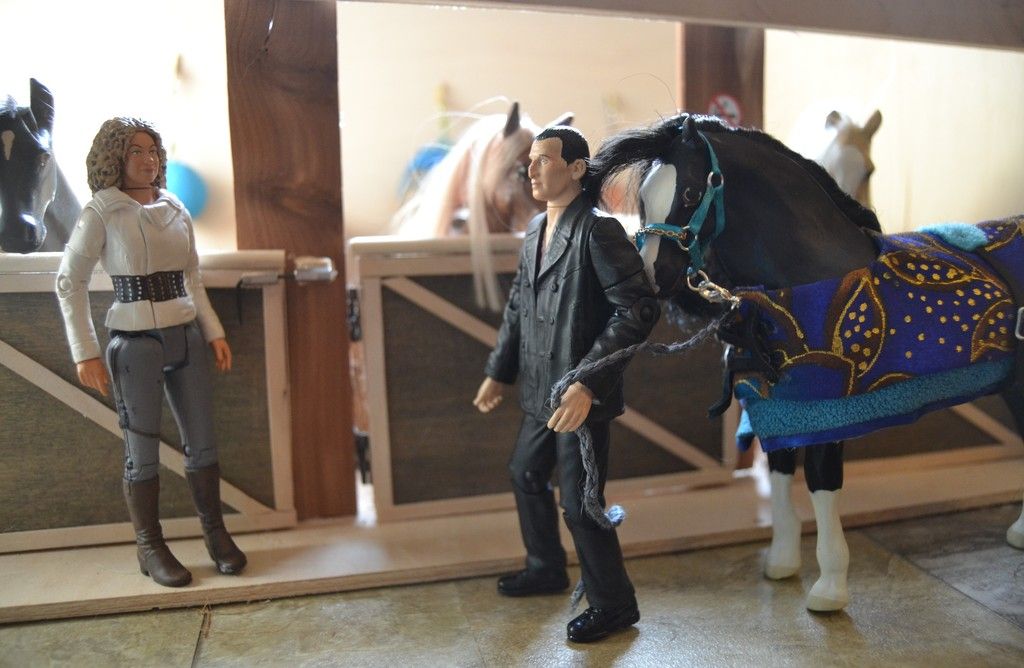 Lara gasped and came over to give the horse a fuss. The mare shivered, turning her small nose to give Lara a sniff. "Where is she from?"
"An old friend of mine is moving out of state, she's only about halfway broken in, but I got her for pretty cheap. I know you're not a fan of Arabians and this is the second one I've brought to the stables, but I just went by to take a look and I couldn't resist that sweet face. Her name is Footloose."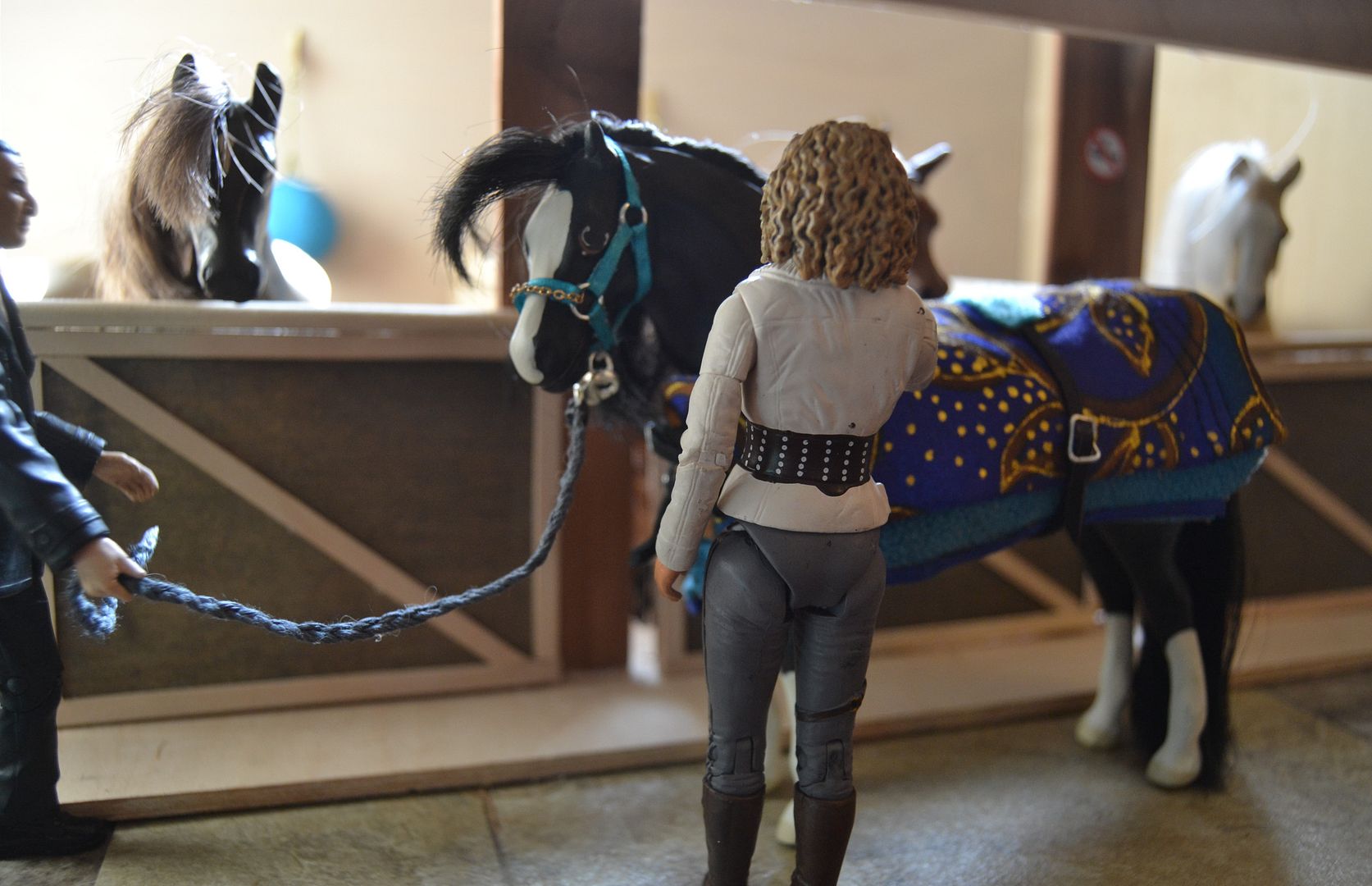 "Hey, Lou!" Lara Cooed. Babs gave her a whinny.
Hey youngin'!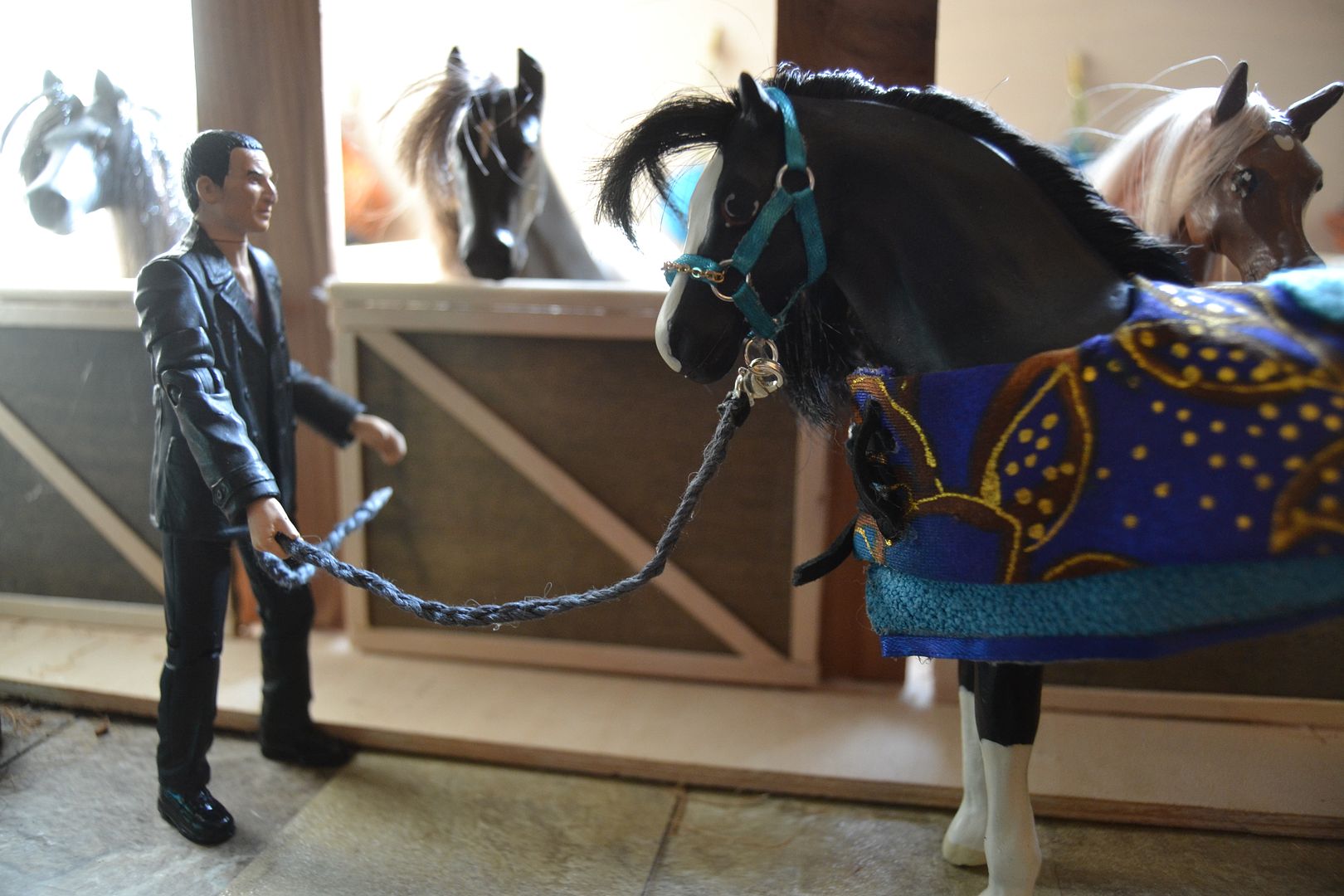 Mitchell knew he had made the right choice.
THE END
Idk how to end a photo story in a not-dorky way but this is my newest Julip that I got off Ebay and I am so in love with her!!