Post by kjwein on Aug 30, 2016 0:12:14 GMT
"..and I just don't see why we need another horse around here for me to clean up after, we've already got three stalls for me to muck out, since you know I do seem to carry more than my share of the work load around here..."
A sharp glare from Lara shut Mitchell right up.
"Just clean out the loose box, I didn't feel like that was a complicated request."
"I actually cleaned out Simba's stall for the new horse and moved her to the box. She seemed a little off the last few days so I thought she could use some more space and maybe a break from Archer's constant flirting."
Lara frowned and walked across the yard to where the palomino mare was relaxing.
She gave Simba a stroke on the nose. Her eyes and coat looked bright, and she seemed alert and happy. Lara was still worried, but decided Mitchell was probably just being over-cautious. Even though he often complained, Lara knew he probably cared about the horses more than he cared about himself.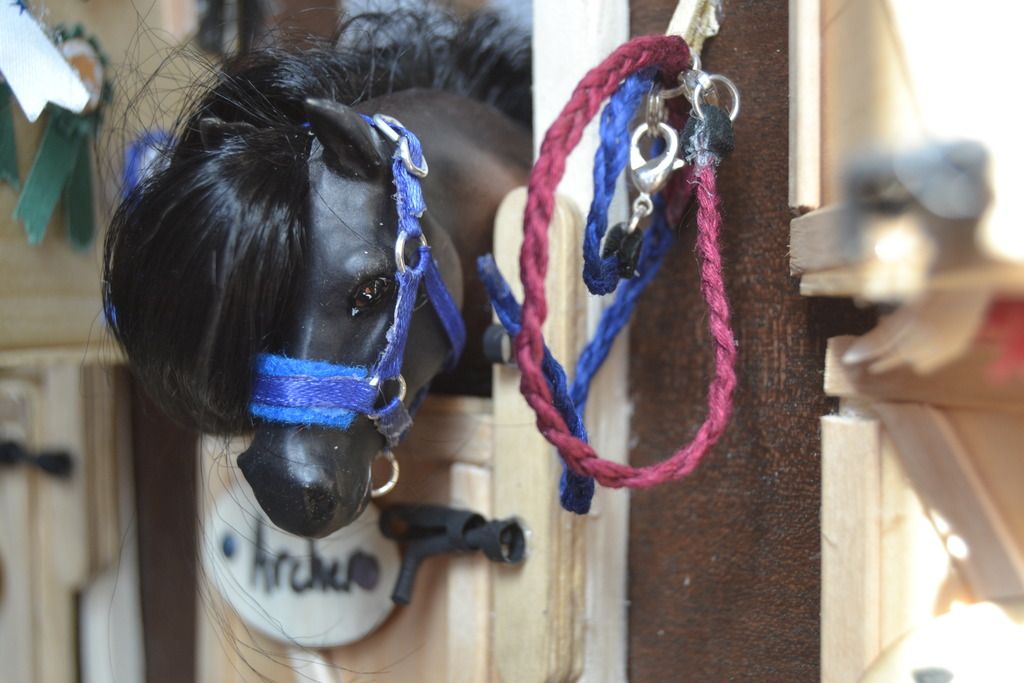 Archer gave a loud snort from his stall. He, for one, did not appreciate the distance between himself and what he liked to think of as his mare. Now, there was an empty stall next to his and he had nobody to talk to except BABS! All she wanted to do was sleep! Since he was probably going to die of boredom right here in this very stall, he wanted to make sure that EVERYONE could hear his last wishes.
"Hello! Guess I don't have to ask whether you mind having a dog around the yard!"
The woman turned around, looking mildly embarrassed.
"Hey! Sorry, I'm Sam."
She held out her hand for Lara to shake and the yard owner felt something.. strange. And confusing. But good.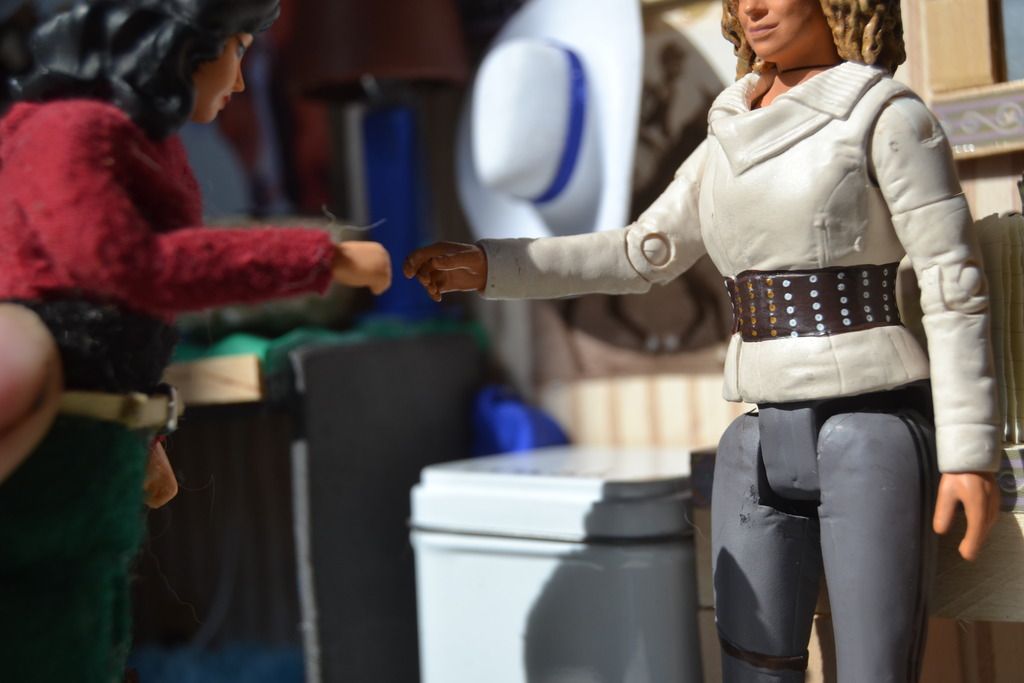 The new student beamed a bright smile. "Mitchell gave me a tour of the yard and such last time I was over, I think he said you were out visiting family, anyways, I'm pretty much sold on this being the perfect spot for me to finally learn to ride! I just came back to drop off my paperwork and meet you. Glad I did, too!"
The two women talked about their different upbringings- Lara had ridden horses since before she could remember, Sam had grown up in the city and always dreamed of riding, but never had the means to actually do so until now. As they finished scheduling Sam's first few lessons and the woman left, Mitchell entered the office.
"Man, I can't wait for her to take lessons here. She totally seemed into me when I gave her the tour of the yard. Whaddaya think, do I have a chance with her?"
"Something tells me you might not be her type...I think that's Matias now!"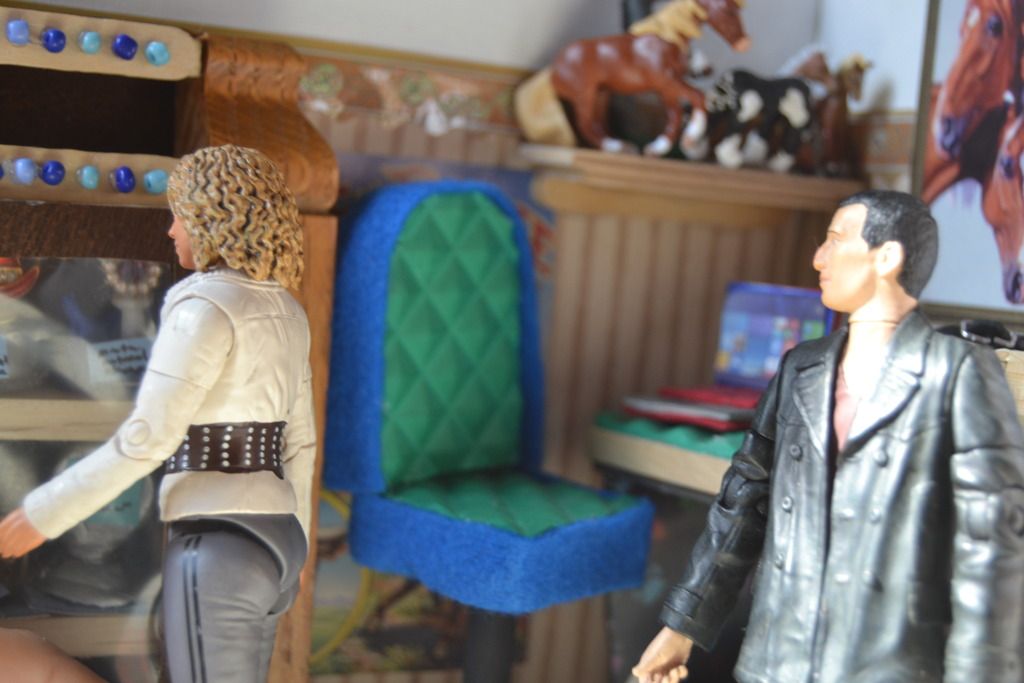 Lara ran out to greet her brother, but Mitchell dragged behind her, grumbling.
"What would you know, miss I'm-too-picky-to-have-ever-gotten-a-boyfriend.."
"I heard that!!"
Indeed, Lara's brother was just crossing the yard- new horse in tow!
The Arab stallion plodded along, happy as a clam.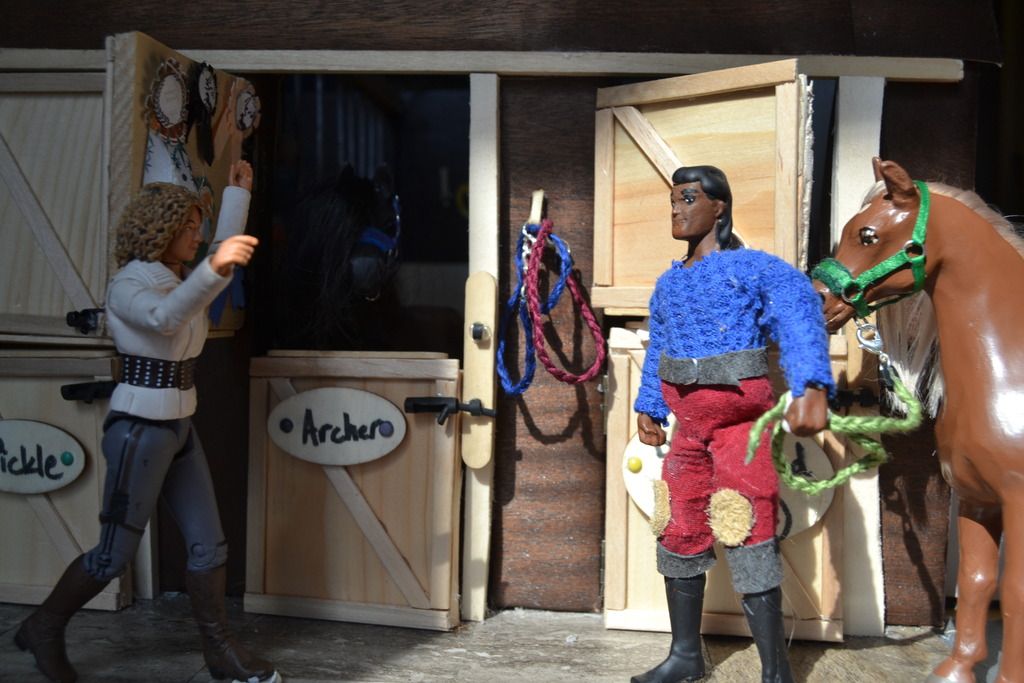 "Oh, he's just perfect! Thank you so much for picking him up for me, I still haven't gotten around to fixing our trailer."
"No problem!" said Matias. His family had taken Lara in as a foster child when she was just an infant, and officially adopted her in under a year. The two had grown up constantly fighting, but as adults they had finally found a close friendship, and he was happy to help his sister out around the yard. He was less passionate about horses than she was, but still had a sound understanding and appreciation for the animals.
"I had a long talk with his previous owners-real bougie folks. Apparently this guy was bred to be another one of their show horses- got this whole ridiculous family tree that's documented back six or so generations. They didn't geld him because he was supposed to be this big hot-blooded champion/stud/what have you. Only one problem- this horse doesn't have a competitive bone in his body. Just completely laid back, relaxed, slow-going temperament, good ground manners, sweet as can be- the ideal horse for anyone except Arabian breeders, I suppose.
"Oh, he's just perfect. I'll give him a few days to adjust and then excercise him a few times myself- see how he gets on, but I think he will be a great fit to take on Simba's share of the lessons."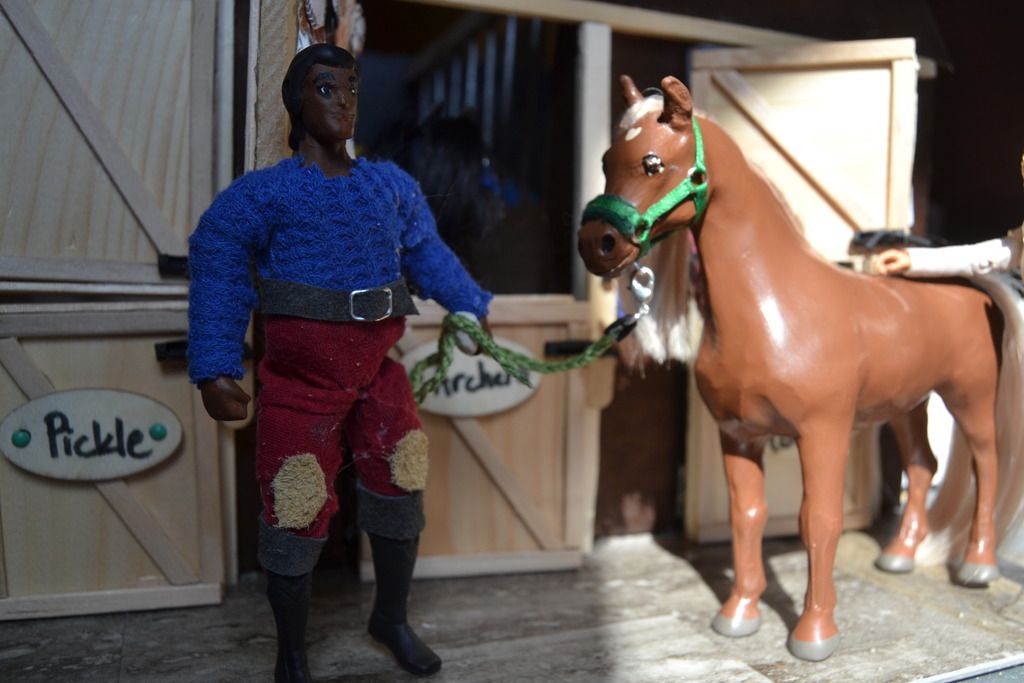 Mitchell raised his eyebrows.
"I didn't mean anything serious this morning- she's just been a little fussy, I don't think you need to pull her from working."
Lara shook her head, a hint of a smile at the corner of her lips.
"Oh I know she's doing fine, though I do intend to take her in to the vet for a check-up in the next couple weeks. I was just thinking, since she's been such a reliable mare and she and Archer already get along so well... and I mean, I've always dreamed of someday breeding my own foal..."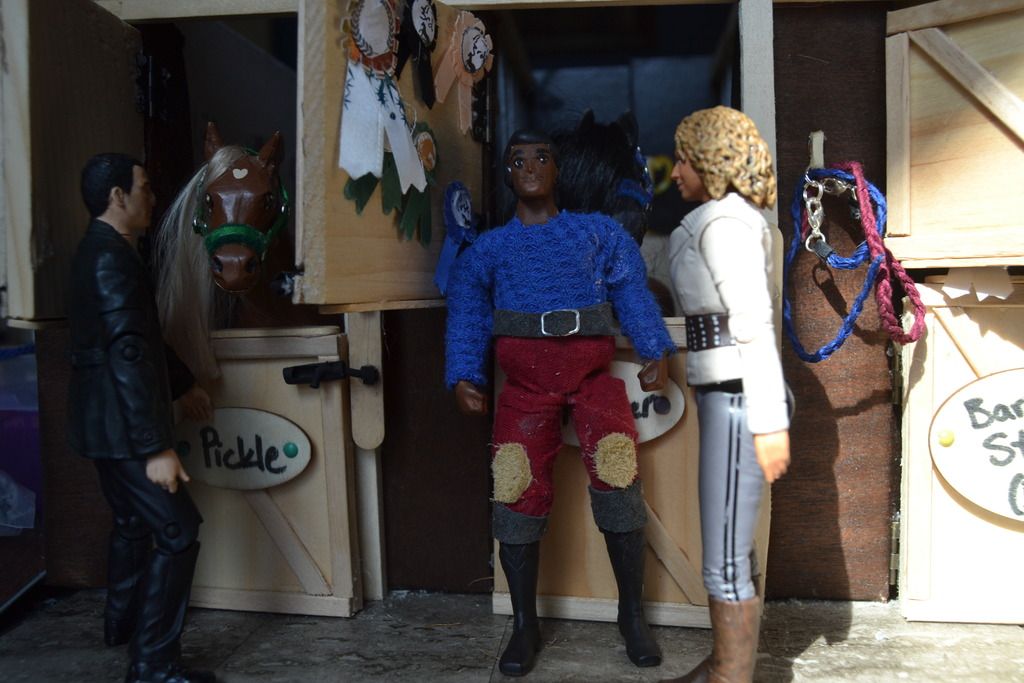 Mitchell and Matias both felt their jaws drop, there eyes going back and forth between the stallion and Lara. She wanted to do WHAT?
Behind them, Archer's eyes brightened. It was about time everyone paid some attention to him instead of that new horse.
To be continued...